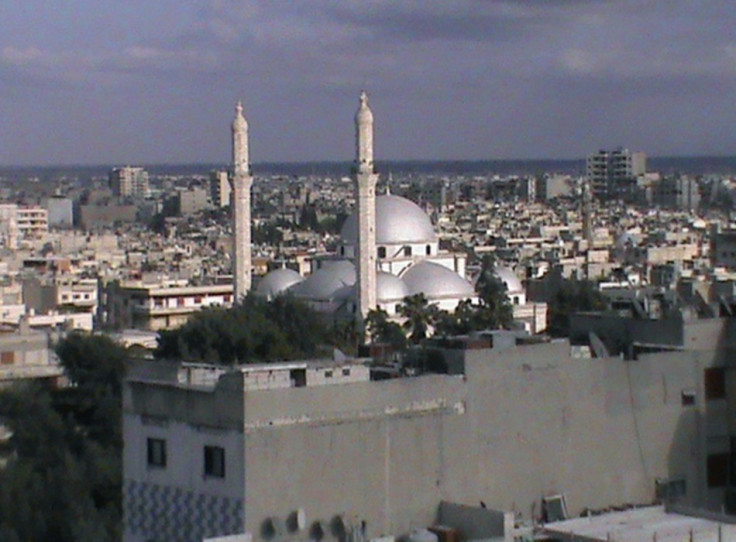 UN Security Council is preparing to vote on a resolution authorising the deployment of an advanced team of observers to Syria.
The vote on sending of a team of 30 UN monitors is expected to take place at 11:00 local time (15:00 GMT) on Saturday.
The shaky truce was put to test on Friday by the clashes between the government forces and opposition's protests. As the ceasefire deal is still in a fragile situation, the UN is expected to take a quick decision on the issue.
At least 5 people are reportedly killed by the Assad forces after the Friday prayers, the Reuters reported quoting activists. One army officer also lost his life in the violence.
A draft resolution on the immediate deployment of monitors was prepared by the Security Council following the request of the UN and Arab League special envoy Kofi Annan for a better implementation of his peace plan in Syria.
The draft will be put on vote on Saturday in New York, nonetheless it is not sure whether Syria's key ally Russia will back the text. Russia previously vetoed two resolutions which were against Syria.
The UN Ambassador for Russia, Vitaly Churkin told the Journalists he was waiting to see the final draft of the resolution. "I am not completely satisfied with the outcome of the discussion," the Associated Press quoted Churkin as saying.
"We want it to be a vote which will keep the Security Council united, which is crucial," he added.
The US drafted text was later modified taking into account of certain objections from Moscow which prevented a vote on Friday.
The French UN Ambassador Gerard Araud also hinted on the disagreement between the countries saying, "There was a negotiation, there is not yet an agreement. It's very tough, but there will be a vote tomorrow in any case," reported BBC News.
The AP obtained the draft resolution which calls on both the regime and the protestors to cease immediately all forms of armed violence.
Although the ceasefire came into effect on Thursday, there was a constant apprehension from both the sides. The anti-Assad protestors called for a widespread protest on Friday simply to put the ceasefire and credibility of the regime to test.
As expected, the shaky truce was broken but the violence incidents erupted around the borders of Turkey on Friday morning.