Syria: Britain to Send Armoured Cars to Rebels, Pledges Hague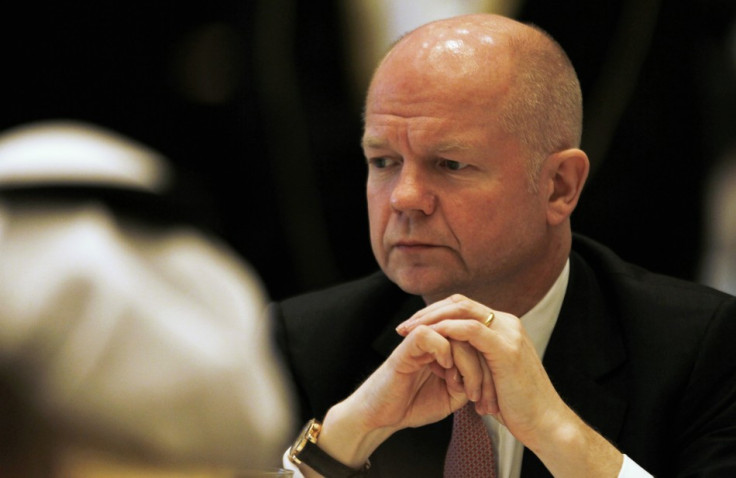 Britain is to train fighters in Syria trying to depose dictator Bashar al-Assad.
In a major escalation in Britain's involvement in the bloody conflict, fighters in the Free Syrian Army will also get armour and military vehicles from the UK.
Britain will plough £10m into supplying enemies of the Syrian regime. That is against £3m spent so far on communications kit and power generators for the FSA.
Foreign Secretary Hague said that FSA fighters will not get combat training from Britain. Instead, experts shall teach fighters about human rights rules in war.
Hague admitted that the training and military kit boost for FSA troops was "beyond what went before."
Addressing parliament, Hague insisted the move was being made for humanitarian reasons alone. And he refused to rule out increasing still further the scale of the UK's role in the bloody conflict.
"This is a necessary, proportionate and lawful response to extreme suffering and there's no practicable alternative," Hague told MPs.
"We should not rule out any more changes. We stand ready to take steps to ensure action in Syria remains effective."
He cited reports of forces loyal to Assad using chemical weapons and Scud missiles to pummel armed opposition and also civilians.
Hague was speaking as the total number of refugees fleeing Syria hit one million. The death toll in the first two months of 2013 surpassed the total killed in the whole of 2012.
Hague insisted that what happens in Syria also matters for Britain.
He warned the jihadists from all over the world are flocking to Syria, transforming it into the "top location" for extremism. The war between President al-Assad and the FSA threatens to destabilise the whole Arab region, he said. Hague stated that Iran was suspected of supplying the dictator with resources, adding that fighting had caused a humanitarian crisis.
"We cannot look the other way," he said.
READ:
Syria Civil War: UK and US Could Provide Rebels with Military Equipment
© Copyright IBTimes 2023. All rights reserved.