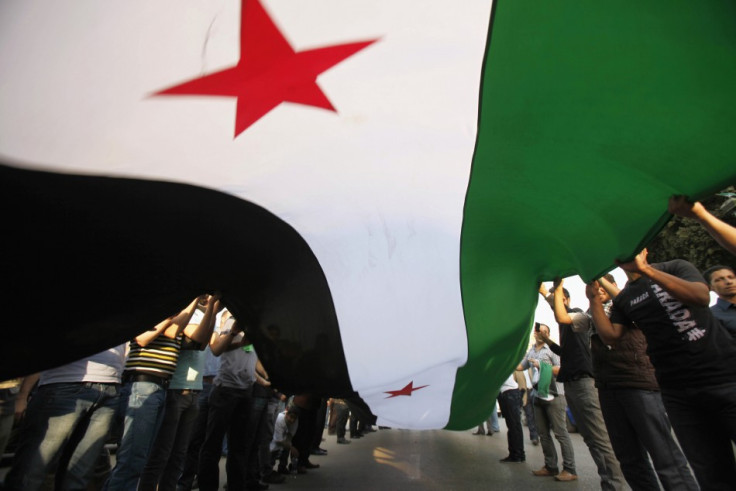 Syrian army defectors say they have attacked a number of military bases, including an intelligence facility near Damascus, a Syrian opposition group said Wednesday morning.
The Free Syrian Army issued a statement saying it had launched a series of attacks, including one on a compound run by air force intelligence in the Damascus suburb of Harasta, in the early hours.
Other attacks targeted military checkpoints in the Damascus suburbs of Douma, Qaboun and Arabeen and Saqba, the group said.
The rebel group claimed responsibility for the attacks, but the claim could not be independently verified and the group did not provide details of possible casualties.
Since the beginning of the uprising the Syrian regime has barred most foreign journalists from entering the country. But activists and protesters have throughout the months continued to post information and video footage online.
According to the U.N., more than 3,500 people have been killed since President Bashar al-Assad launched a crackdown on the protesters in mid-March.
A Syrian opposition figure speaking on condition of anonymity told the Associated Press the attack in Harasta was carried out by defectors who had split into three groups and attacked the compound from three sides using weapons such as automatic rifles and rocket propelled grenades.
The attack damaged the administrative building and the rebel troops then rapidly left the scene, while residents' accounts suggest that ambulances were dispatched to the compound soon after the attack, the source said.
The attack comes just as the Arab League is preparing to meet in Rabat, Morocco, Wednesday to further discuss the Syrian crisis. Last week the organisation decided to suspend Syria in response to Assad's continued crackdown on protesters.
Meanwhile the British-based Syrian Observatory for Human Rights said four people, including three defectors, were killed in the central province of Hama on Wednesday.