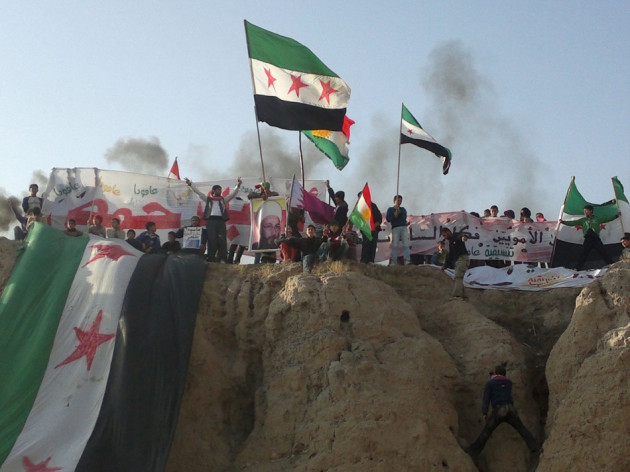 At least 10 people are believed dead after security forces clashed with protesters holding mass rallies across Syria.
Activists said troops fired nail bombs and teargas to disperse an estimated 70,000 protesters marching towards the city hall in the capital of Damascus. Fataliities were reported in Deraa and Homs.
Major protests were called after Friday prayers and thousands of demonstrators were reported taking to the streets in Hama, Homs and around the northern city of Idlib. The UK-based Syrian Observatory for Human Rights said at least 250,000 people had protested in 74 separate protests.
Opposition groups called the protests to express their disappointment with the Arab League monitoring team crossing the country.
"We will march to the squares of freedom, bare-chested," said the Syria Revolution 2011 Facebook group.
Members of the Arab League mission have angered activists by saying they found "nothing frightening" in the flashpoint city of Homs.
Russia backed the monitors, saying their comments showed the situation in Syria was "reassuring".
"Moscow appraises with satisfaction the real beginning of the Arab League activities in Syria," the Russian foreign ministry said.
The BBC reported that although the observers have been criticised by protesters, the team's arrival had demonstrators against the rule of President Bashar al-Assad.
"The presence of the observers in Homs broke the barrier of fear," said Rami Abdul-Rahman, head of the Syrian Observatory for Human Rights.
The Arab League initiative was "the only ray of light" for Syrians, he added.