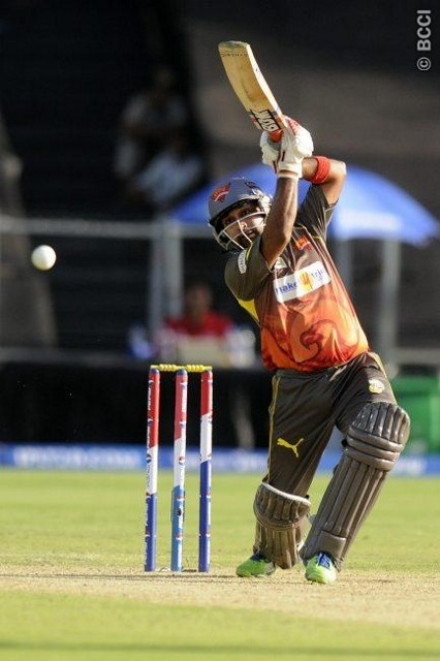 Before the tournament, if you'd asked a neutral who would be India's key players, most would have pointed to MS Dhoni, Yuvraj Singh or Virat Kohli - pedigree players who live in the limelight and have done it for their country time and time again.
Few would have picked out a 31-year-old leggie who has a test bowling average of 43 and has just two five-wicket hauls in 33 test and ODI internationals. But Amit Mishra, having been overlooked for the last two World Cups, has emerged as India's hero during the opening two matches, his variations of flight and spin perfectly attuned to the conditions.
Mishra doesn't rip the ball like Warne or bamboozle the batsman like Ajmal. He is tidy without being metronomic, and his appearance suggests a shy, self-effacing man who may lack the confidence to dominate matches at the highest level.
But appearances can prove deceptive. Mishra has bagged the man-of-the-match award in each of India's first two matches, reward for his four wickets in 48 balls at an average economy rate of five runs per over. Time and again the batsman have tried to hoik him away but been deceived by the flight and turn, and made to look foolish as a result.
Seasoned observers may have seen this coming. Mishra's bowling average is far better in ODIs than tests - in the fifty-over format his wickets cost just 21 runs apiece, and he averages not far off the two wickets per game he has managed thus far this tournament. In the Asia Cup which preceded this competition, Mishra conceded just 49 runs in 20 overs, an economy rate of 2.45 - the best by any bowler in the tournament.
There's also the compelling evidence provided by the Indian Premier League, where Mishra has starred for Sunrisers Hyderabad. The IPL ruthlessly exposes those who flinch in the glare of the spotlight, and Mishra has consistently shown himself capable of thriving in it.
Those close to Mishra believe he is a 'confidence player' - the sort of man who needs the faith of his captain to perform. Some players, such as Warne or Kevin Pietersen, are born with belief in their own ability. Otherwise need a transfusion every time they step onto the field. Mishra, it seems, belongs in the latter group.
Mishra's captain at the Sunrisers, Shikar Dhawan, is clearly capable of coaxing the best from him. So is Dhoni; India's veteran captain is happy to give his leggie the fields he wants, allowing him to throw the ball up without fear of being exposed. Unlike many spinners at the World T20, Mishra is happy to take the pace off the ball - Dhoni's expert cajoling allows him to do this with little inhibition.
Although he relies on the conventional leg-break, Mishra is happy to chuck in the odd googly every now and then. Its rarity makes it a particularly potent weapon; batsmen aren't looking for it, so they're often surprised when it comes down. Mishra may not have the myriad variations of Ajmal or Narine, but his flight and guile more than compensate.
India's strategy, of bowling first and suffocating the opposition with spin, is playing into the hands of their leggie. Mishra is part of a side built to bowl slowly, and the sound fielding habits inculcated by coach Duncan Fletcher ensure he is always well-supported. This team is perfectly set up for him to thrive - and, so far, it's showing.