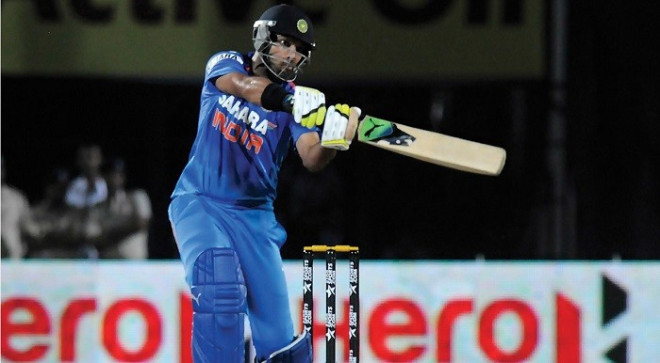 Angry Indian cricket supporters have reportedly stoned the house of batsman Yuvraj Singh and accused him of match-fixing in the wake of their team's defeat to Sri Lanka in the World T20 final.
Yuvraj, who recovered from cancer just two years ago, took much of the blame for India's defeat after batting poorly during his side's innings, managing just 11 runs from 21 balls – a rate deemed extremely slow in the T20 format, which places a premium on rapid scoring.
After the match, a group of fans gathered outside the star's home in Chandigarh and pelted it with rocks, according to DNA India.
Local reports suggest police were called to the scene to disperse the mob outside the luxury property in Manimarja.
A small number of abusive fans also accused Yuvraj, who was Man of the Tournament when India won the 50-over World Cup in 2011, of accepting money to play poorly during the Sri Lanka game.
One Twitter user, Pritam Ojha, wrote: "Shame on you Yuvraj Singh. You are only responsible for this Indian loss. He should be investigated for match fixing."
Another, Kamal Amin, tweeted: "Match fixing anyone? Wouldn't surprise me the way Yuvraj plays."
There has been no official suggestion of any match-fixing, nor have there been reports of aninvestigation into the players' conduct during the final.
Hero
Yuvraj, one of Indian cricket's biggest stars, is renowned as a specialist in the T20 format and is feared by teams the world over for his aggressive strokeplay.
In 2012 he underwent a course of chemotherapy to beat a rare form of cancer and returned to the Indian side just four months later. He subsequently wrote a book about his illness, winning international acclaim.
In 2010 he described match-fixing as "shameful", adding:
"Nobody can ever approach me for match-fixing. My body language is so strong for my country that nobody can lay a hand on me.
"For me, playing for India is a matter of pride. I will never want to stain my nation's honour."