Parents will spend an average of £243 on technology gadgets for their children this Christmas, amounting to more than £3 billion lining the pockets of Apple, Samsung and others, as tablets are the most popular tech gifts for under-16s.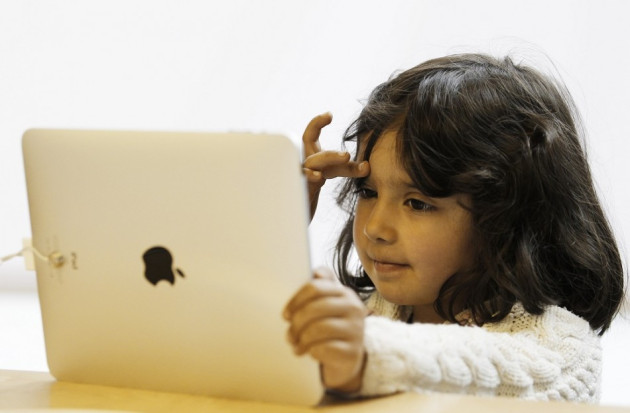 While a quarter of the 571 parents questioned by uSwitch admitted they spend too much on electronic devices for their children, 36% claim they will increase their spend this year, as tablets, video games and smartphones rank as the three most popular technology purchases for children.
The figures reveal that, while the average spend on technology gadgets for children under 16 is £243, 16% of parents asked said they plan to spend more than £400 - in all, more than £3bn will be spent on technology for UK children this Christmas.
Affordable alternatives
But parents needn't head straight for the Apple Store in search of a tablet or smartphone. Ernest Doku, a telecoms expert from uSwitch, claims budget alternatives from high-street retailers and supermarkets make for affordable alternatives.
"Despite some tablets costing upwards of £350, the advent of many cheaper versions - from high street retailers Argos and Tesco, as well as Google's bargain priced Nexus tablet - may be the solution for parents looking to keep both their kids and they bank managers happy."
Doku added: "Any parents worried about keeping the cost of Christmas gifts down should make sure they get the best deal, and perhaps think outside of the big names. Many of the bargain priced smartphones and tablets are actually still relatively high spec."
A quarter of parents said they would buy their child a tablet, while 17% said their would be purchasing video games and 13% are considering a smartphone. Ebook readers like the Amazon Kindle made up 11% of potential presents, and smartwatches, like the Samsung Galaxy Gear, made up 6%. Basic feature phones were the least popular childrens' gadget gift, with 5% of the vote.
Board games more popular than Xbox
As for the rest of Christmas Day, the survey found board games to be more popular than video games, with 52% of families saying they will spend the day playing the likes of Monopoly, while 31% said they planned to play parlour games like charades.
Just a quarter of families said they would play video games - perhaps a surprise, given the new Xbox One and PlayStation 4 consoles both going on sale this month.
Finally, UK families will watch an average of three hours of television, less than the annual national average of around four hours per day, as claimed by the media regulator Ofcom.
Of those watching television, a quarter expect arguments to erupt over what to watch; 23% plan to solve this by watching in separate rooms or through on-demand services like iPlayer.