Tamiflu: Why the Government 'Wasting' £500m Is More Complicated Than You Think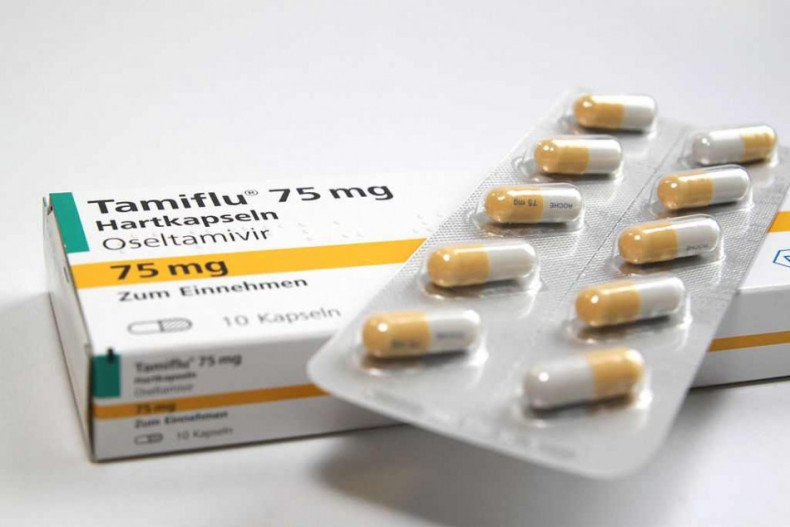 A report claiming the government had wasted £500m of taxpayer money stockpiling Tamiflu despite doing little to tackle swine flu is not quite as clear-cut as its authors made out.
While the report was justified in its findings – that the government spend vast amounts of money on a drug that largely did not work in practice – its implications that a serious error was made are somewhat unfounded.
Clinical trial data released by drugs giant Roche suggested Tamiflu was effective at treating swine flu. However, in practice, and after the government had bought vast quantities of the drug, it turned out to be ineffective at preventing the pandemic.
Explaining how the government ended up buying vast quantities of the drug, and how flu pandemics are managed, is John McCauley, Director of the WHO Collaborating Centre for Reference and Research on Influenza at the MRC National Institute for Medical Research.
McCauley told IBTimes UK about how the Medical Research Council is constantly trying to predict and monitor flu outbreaks. He said: "There's a global networking assessing if we are at an increased risk of influenza – a pandemic influenza or seasonal viruses – there are 140 laboratories around the world monitoring influenza activity and sending specimens to one of five reference labs to analyse them in more detail - and we're one of them.
"We monitor for antiviral resistance on a global scale. The report seems to be an assessment of the data in the clinical trials that showed a huge protective effect. Their answer was probably what we expected – that it had some effect, but not marked. The point is to do with health economics - Is it worthwhile? Was the money wasted? I don't think we know."
The H1N1 global pandemic
In 2009 when the threat of the H1N1 swine flu virus emerged, the MRC, WHO and research organisations across the globe were highly concerned about how severe it could be. "It could have been a very nasty virus – but the swine flu turned out to be relatively mild," McCauley said.
He said governments have to buy drugs in advance of pandemics and be prepared.
"I don't know what the alternative option could have been – they couldn't say 'we're not going to buy any of this because we don't mind if some of the population dies'.
"Was it worthwhile and was it administered effectively? I don't know. The clinical studies don't address this. The clinical study shows what was found in the clinical trial, the data made available to regulators, who passed these drugs for use."
The problem arose after the drug failed to stop the pandemic, despite the trial findings. However, while unable at stopping a pandemic, a different study has shown Tamiflu is effective at preventing death and "severe outcomes" in people who arrive at hospital with a severe flu infection.
"What that says is that, in practice, if it saves lives, then the regulators were right to approve it" McCauley believes.
H7N9 and the ever-changing virus
Speaking about the current H7N9 bird flu virus in China, McCauley said cases are increasing rapidly and it has become a major focus for vaccine development, should the disease start spreading from person to person – at present it is transmitted from poultry.
"The flu is a virus like HIV that is constantly evolving. With the H7N9 the virus is the same this year as it was last year. There's not a huge drive to change markedly in birds, but if it gets into people there will be a bigger drive to change.
"[With] vaccines we're always doing catch-up. If the H7N9 transmits person to person we have candidates that can be used that have been in clinical trials and we will possibly be ahead of the game if the virus emerges to be a pandemic virus. However, it needs to be grown up in bulk and there's still only a limited amount in production. That's to do with facilities, money and the economics of making vaccines.
"Companies like Roche and GSK do make vaccines. They can't make these things at a loss and if you produce a huge amount of a pandemic vaccine and the pandemic never starts, then there's no market for it.
"And companies might well stop making seasonal vaccines at the time, and then find out that actually they would have done better by continuing making seasonal, because that will save more lives than a vaccine that's never going to be used."
Vaccine vs Antivirals
Tamiflu, like all drugs, has a shelf life – it can be used to treat seasonal and pandemic flus, but will not last forever. Similarly, it is important to have these antiviral drugs when vaccines are not effective.
"If somebody comes into hospital with severe flu - who is about to die - being injected with the flu vaccine will do nothing whatsoever. If, for example, the whole population is vaccinated, then fewer people will get the flu when it comes round – it's protection.
"The antivirals could be used protectively, but actually they are mostly used under these circumstances (after infection). Antivirals are to stop the flu once it's happened, vaccines are to stop it happening. Stopping it from happening is an expensive business because you don't know how many people will get it.
"We have these drugs for treatment of people severely affected; because that's the best thing we've got to treat them if there's no vaccine available. We need vaccines because vaccines will reduce disease. A good vaccine reduces about 70% of cases and a not-so-good vaccine reduces cases by about 50%. But 50% isn't zero.
"If I had a choice between a one in two chance of surviving and none, I'd go for the one in two. But the economics and the politics behind this becomes difficult."