British 'Superdrone' Robot Plane Could Fly 'Within Weeks'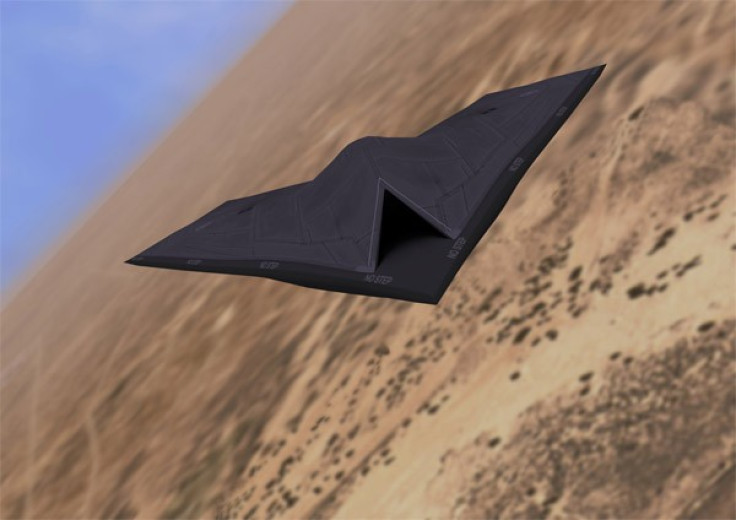 A unmanned British combat drone could be deployed in the front line of the war on terror in regions such as North Africa and the Middle East, if a forthcoming test flight in Australia is successful.
The performance of the eight-ton Taranis "superdrone" will be monitored by Ministry of Defence officials, after the long-awaited flight was delayed by stringent aviation laws in the UK, and repeated technical setbacks.
A spokesman for the Ministry of Defence said: "Taranis is a trailblazing project that reflects the very best of our nation's advanced design and technology skills and is a leading programme on the global stage.
"Forthcoming Taranis trials will provide further information about the potential capabilities of Unmanned Combat Air Systems.
"Unmanned Aerial Vehicles play an important role in operations, helping reduce the risks faced by military personnel."
British armed forces currently operate drones only against suspected Taliban militants in Afghanistan. But advances in US military technology have sparked a global arms race for drones, and the Ministry of Defence is now committed to developing a new generation of pilotless aircraft with a range of more than 2,000 miles.
The Taranis, manufactured by BAE, supersedes US models by incorporating a customised Rolls-Royce jet engine rather than a propeller.
Britain's fleet of armed drones are currently piloted by crews of ground control units. But Taranis will incorporate technology allowing it to use on-board computers to perform airborne manoeuvres, avoid threats and identify targets. Ground crews will only be consulted to gain authorisation for an attack.
Controversy surrounding the use of aerial drones has been highlighted by the UN, which began an investigation last week into deaths caused by drone attacks.
A spokesman for BAE said: "Taranis is a joint BAE-MoD programme and we are not at liberty to confirm any details of the forthcoming flight, including the location, timing or who may be present."
BAE unveiled Taranis in a glossy presentation two years ago. To see it, click on the YouTube video.
© Copyright IBTimes 2023. All rights reserved.