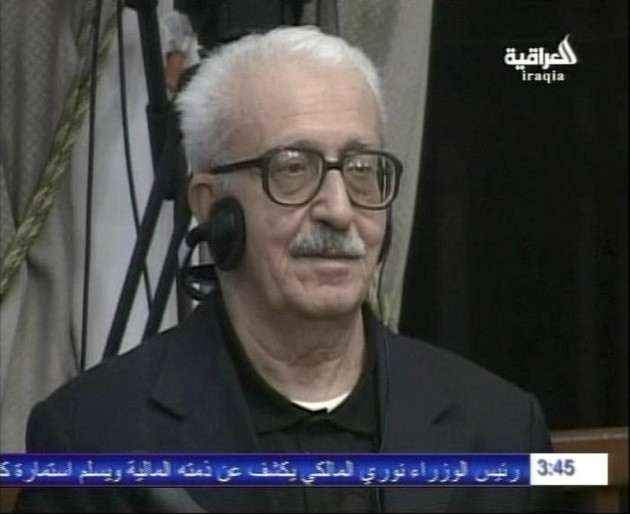 Saddam Hussein's former deputy Tareq Aziz, currently on death row, is reportedly planning to ask Pope Benedict XVI to grant his wish for a rapid execution.
Aziz's lawyer, Badie Aref, says that his client is suffering from diabetes and heart disease, and wants to end his "misery".
"He is in total depression," Aref told Agence France-Presse. Aziz reportedly told his advocate: "I will now write an appeal to the Pope. Even though I have never met him in person, I will call for him to end my misery, because I would prefer to be executed than stay in this condition."
It is not the first time that Aziz, who was sentenced to death in 2010 for deliberate murder and crimes against humanity during Saddam's regime, has requested that his execution be speeded up. In April 2011, he asked his lawyer to appeal to Iraqi prime minister Nouri al-Maliki to expedite the capital punishment.
The Vatican, the European Union and several Western governments have all called on Baghdad for clemency. However Iraq's president, Jalal Talabani, has repeatedly said that he would not sign a warrant condemning Aziz, now aged 76.
A former Baathist henchman who is accused of genocide against the Kurdish community and of persecuting Iraq's Shia population during his time in power, Aziz surrendered to American forces on 24 April 2003.
In addition to the death penalty, he has also been sentenced to 15 years for the execution of 42 Iraqi merchants, and a further seven years for his role in the Kurdish genocide.
He served as foreign minister during the first Gulf War in 1991, but he was not considered a member of Saddam's inner-most circle, which was dominated by members of the Tikriti clan.