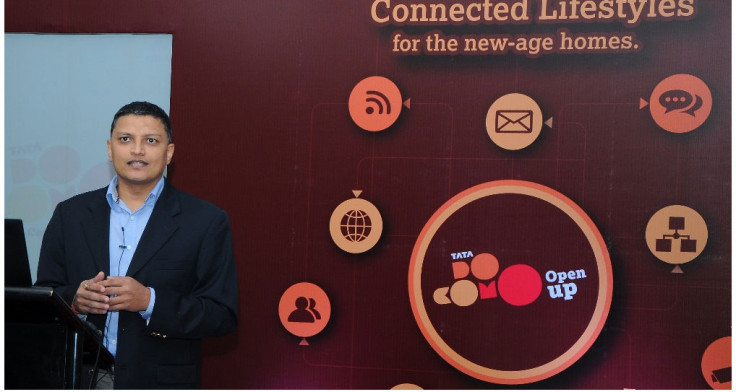 Tata Docomo, the unified telecom brand of Tata Teleservices Limited, recently demonstrated a unique theme of 'Connected Homes' that is established by interfacing super high speed broadband coupled with smart, seamless interplay between devices and content, thus enabling people to experience a latest, tech-savvy trend termed 'Connected Lifestyle 'with a 360 degree touch-and-feel experience.
Tata Docomo showcased the concept of 'Connected Lifestyles' in a recent event held in the Indian city of Bangalore.
"The intent of technology has always been to simplify and enhance our quality of life – in this case enabling 'My time, my space, my need; anytime and anywhere. This can only be achieved if we have access to high-speed broadband, resilient networks and simplified interplay between content and access," said Mr. Prateek Pashine, Head, Enterprise, Tata Teleservices Ltd, about the entire concept of 'Connected Lifestyles'.
A lot of this interconnectivity stems from the rise of smart devices that have firmly entrenched themselves in our daily lives and the constant internet and data connectivity they thrive on.
With an average penetration rate of around 60%, the Internet has become a basic requirement.
New and improved services are now aiming to create seamless connectivity with smart TVs, home theatre systems, gaming consoles, smartphones, laptops, household appliances, security services, utilities, and home automation systems - ushering the era of 'Internet of Things' (IoT).
However, consumers today are on the lookout for simple, personalised and continuous experiences, liberty to discover and access content along with control and independence simultaneously. This increasing trend towards clutter free and simplified lifestyle is driving the technology giants to offer seamless experience that integrates and not interferes with their lives.
Homes of the Future
The entire concept of 'Connected Homes' is led by the rise of 'connected lifestyles' and is gradually etching towards becoming a reality.
Vision of the 'Homes of the Future' have often presented scenarios, in which almost every household device is connected and automated to make life easier for people. According to a recent study, 25 billion devices are all set to be connected by 2015, and 50 billion by 2020.
In addition to the value that connected homes add to our lifestyle, it is also claimed to address our key concerns linked to security. With an increase in crime across the country, it is important for security to take center stage in our daily lives, especially with regards to our families and property. A reliable and high speed broadband service is a pre-requisite for the concept of connected homes to come alive.
To help people establish 'Connected Lifestyle', Tata Docomo has various exclusively tailored data plans. Under these data plans, the company offers broadband speed up to 100 Mbps, along with offering 200 GB data bundles. These data plans offer comparatively higher upload speeds ranging from 5Mbps to 50Mbps.