It has been two years since the release of her last album but Taylor Swift is still the richest woman in music. Forbes reports that Swift, 26, earned a staggering $170m (£138m) between June 2015 and June 2016 placing her at the top of the music rich list ahead of Adele, Beyonce and Katy Perry.
The Shake It Off songstress is believed to have earned the bulk of her income from her mammoth 1989 World Tour, which spanned 85 dates and grossed more than $200m from the North American leg alone. Swift also earns healthy revenue from her various endorsement deals with companies including Apple, Diet Coke and Keds.
Analysing how Swift is able to land such lucrative deals with top brands, entertainment lawyer Lori Landew told Forbes: "She has been building her fan base for years, and that fan base crosses multiple market segments.
"It's this ability to appeal to younger and older audiences, and those in between, that makes Taylor such a sure bet with both concert promoters and brands who want to affiliate with her and with the community she has cultivated."
Coming in behind Swift at number two is British singer Adele with reported 2016 earnings of $80.5m. The Hello singer is a rare entity in the music industry in that she is able to earn the bulk of her money from music sales alone with virtually no endorsement deals. Adele's third album 25, released in November 2015, has sold over 20 million copies worldwide while her current tour was mostly sold-out.
Queen of pop Madonna is ranked at number three with a healthy $76.5m after taking in $170m from her Rebel Heart tour. According to Forbes, the Like A Prayer singer has most likely grossed $1.4bn pre-tax over the course of her career from touring while her net worth was recently estimated to be $560m.
Bad gal RiRi Rihanna comes in at number four with $75m thanks to deals with Puma, Samsung and Dior, while Beyonce rounds off the top five with estimated earnings of $54m following the release of her Lemonade album accompanying world tour, which is said to have grossed more than $256m.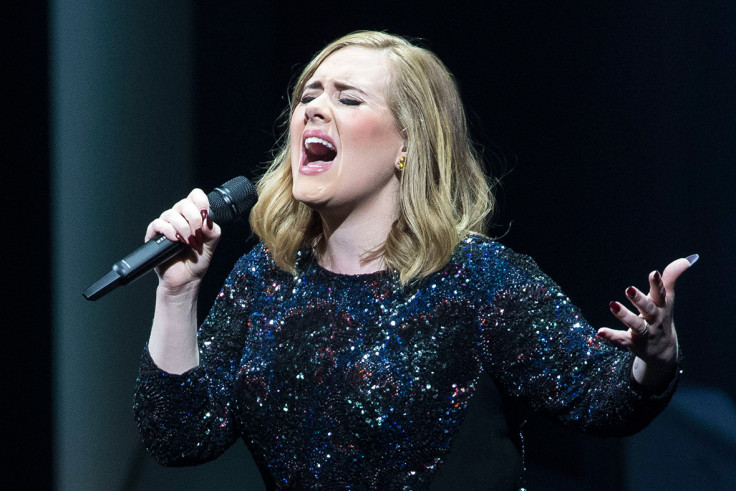 Forbes' Highest-paid women in music 2016
1. Taylor Swift – $170m
2. Adele – $80.5m
3. Madonna – $76.5m
4. Rihanna – $75m
5. Beyonce – $54m
6. Katy Perry – $41m
7. Jennifer Lopez – $39.5m
8. Britney Spears – $30.5m
9. Shania Twain – $27.5m
10. Celine Dion – $27m