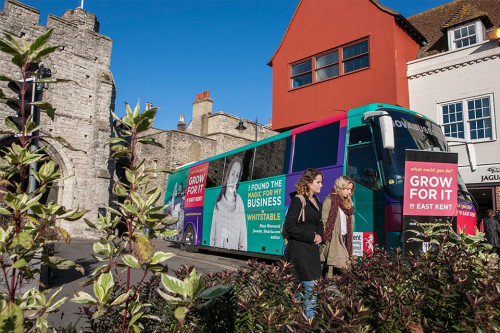 London technology startups struggling with high rent prices and a lack of opportunities to grow should move to East Kent, says top angel investor Dale Murray, CBE.
Speaking after an event hosted at the Level 39 startup accelerator to promote the benefits of Kent as a hub for growing businesses, Murray praised the county's low rent and high-speed transport connections to London.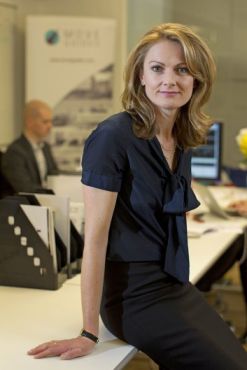 Murray told IBTimes UK: "Every time I come across a company that is having difficulty raising money or growing their company I'm going to send them down to Kent. Why wouldn't you? I would because the transport links are very fast - it is within an hour of London - and the rent is going to be significantly cheaper on workspace...I think for some businesses this will be a very, very good alternative, a better alternative."
Praised for bringing the top-up mobile phone market to Britain in the early 1990s, New Zealand-born Murray was named British Angel Investor of The Year in 2011.
Grow For It in East Kent is an initiative to raise awareness of the county among both local startups who want to stay close to home, and those who have started life in London, but found rent prices to be prohibitive.
Rent for commercial properties is up to 80% cheaper in East Kent than in central London, and in early 2014 a fund of £35 million was announced to provide businesses of all sizes from one-person startups upwards with interest-free loans to expand and hire new staff.
---
Affordable shared working space
---
Much like London's Tech City, East Kent has its own co-working spaces for entrepreneurs to get their startups off the ground and share ideas with like-minded individuals. One such space is Canterbury-based Fruitworks, a 2,000sq ft space founded by Liam Gooding.
Speaking at the Level 39 event, Gooding said an easy indication of whether an area can benefit from coworking space is the number of MacBook Airs spotted in local coffee shops.

"I ran a four-person agency and we were quite lonely, so I thought I'd buy a huge warehouse and see who turns up. A co-working space was dying to happen...A simple litmus test I did, and I've done in other places, is you count the number of MacBooks in coffee shops and if about 30% of the tables have got MacBook Airs on them, then there might be quite a number of designers in the area.
"And that's the basis on which I signed a 10-year lease," Gooding jokes, although his test probably isn't too far from the truth.
Hot-desking at Fruitworks, where customers work at any desks that become available during the day, costs £80 per month and Gooding says around 50 freelancers currently work there.
---
Startups clusters central to this generation's innovation
---
Once a business cluster has developed in East Kent - a process Murray estimates could take between two and three years - then work must begin on linking Britain's clusters together, avoiding the potential consequences of focusing too much on one area, such as London's Tech City.
Charles Armstrong, founder of The Trampery, Shoreditch's first shared working space, said: "Over the last decade it has become clear that clusters are the central piece of architecture for how the world does innovation in this generation, we've worked out all the pieces for that.
"The next question is 'what are the models to connect clusters?' whether that is internationally, regionally, or nationally, and I think there are all kinds of ways that shared workspaces can enter reciprocal arrangements...there are lots of ways that we can take the pieces we've already developed and increase the strength of connections."
---
High-speed rail
---
Much of Kent's potential in becoming a startup cluster to rival London comes from the HS1 high-speed train service, which links Ashford to the capital in 37 minutes.
Although highly controversial, HS2 and its proposed high-speed route linking London to Birmingham and eventually Leeds will further connect Britain's startup hubs.
Commenting on the potential HS2 and enhanced connections between UK cities will bring to business, Murray said: "Transport links are vital, it just makes it so much easier for a company from any region to make deals with other regions - it's vital. In any economy, the ability for businesspeople to move around quickly helps massively with expansion and therefore growth."
The success or failure of a cluster will not happen overnight, and it will be several years before we know if investment into East Kent has paid off - but if it does, and if London continues its march towards becoming a genuine alternative to Silicon Valley, then the business model of lean startups working in shared offices with minimal upfront costs will see Britain, not just its capital, lead a new generation of business.