Tech City deputy Benjamin Southworth has announced his departure, as his 12-month contract was not renewed, marking another blow to the government's east London technology startup hub.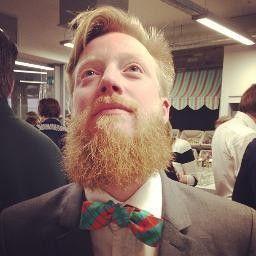 Southworth follows the departure of former CEO Eric Van der Kleij and Downing Street technology advisor Rohan SIlva, who left the Tech City Investment Organisation, which he helped to create, in April.
Appointed last July, Southworth will leave Tech City in August to pursue "new projects and activities" as an entrepreneur, just as Silva has done.
Speaking in a personal blog post, Southworth spoke of a "challenging" 12 months and likened his stint at Tech City to "national service," adding: "I will admit at times I found certain areas of the job beyond my limited skill set, and some of the procedural requirements of public sector certainly brought out the worst in me."
Joining last July, Southworth's role was to oversee the hiring of a new chief executive to replace the departing Van der Kleij, and former Facebook executive Joanna Shields was drafted into the top position in January, leaving Van der Kleij to start up the Level 39 technology accelerator in Canary Wharf.
Shields said: "I am thrilled for Ben as he re-enters the community as an entrepreneur. I have no doubt Ben will continue to be a powerful catalyst for the continued success and growth of Tech City in his new pursuits."
Speaking to TechCityNews, Southworth said London's startup scene is "too exciting for me not to be a part of it, I didn't want [to] spectate and cheerlead any more."
Before joining Tech City, Southworth was a prominent figure in the east London technology startup community close to Old Street roundabout, affectionately dubbed Silicon Roundabout; he helped organise social events for local entrepreneurs through the '3 Beards' group he co-founded.
As for a replacement, Tech City is understood to be seeking someone who can attract foreign investment for London's startups.
Looking to his own future, Southworth said he plans to "spend some time thinking, relaxing, and getting my coding chops back up to speed."
One project he is keen to explore is one looking at "a Harkness method inspired free school in the [Tech City] area to address the digital skill shortage, ensuring that rising tides floats all ships."
A report out in May this year claimed more than 40% of Tech City companies say a shortage of skilled workers is the biggest challenge they face, and three quarters blamed the employee shortfall for restricting their companies from growing.