Official London 2012 partner Acer is providing computing power to run the entire information system for the games, including games management, scores, reception, broadcast support and more.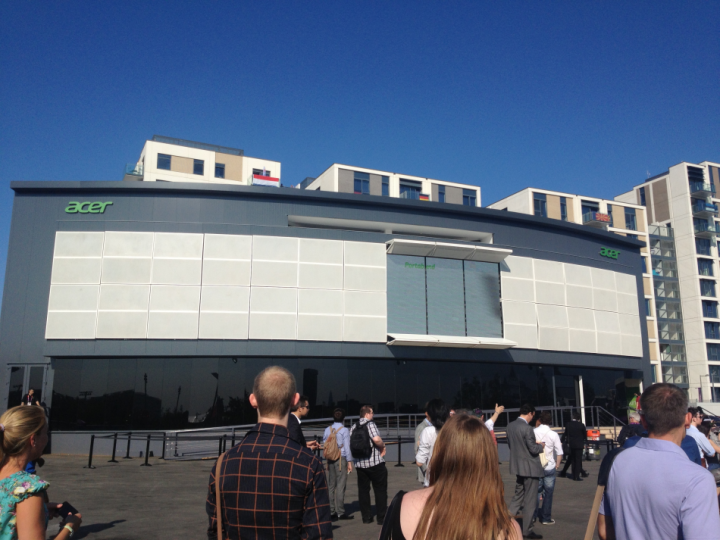 Acer also has the 1,200 square meter Acer Park Pavilion, a three-storey structure located close to the athletes' village in the Olympic Park. IBTimes UK was invited to have a look round before the games got underway.
Acer has drafted in 350 staff for London 2012 and is providing 13,500 desktop computers, 2,900 laptops, 950 servers and storage systems, 13,000 computer monitors and a number of tablets, all helping to power the Olympics.
Corporate president of Acer Jim Wong said: "Acer appreciates the Olympic spirit. We are honored to be a Worldwide Partner of the Olympic Movement and to participate in the world's largest, most significant event."
Having successfully provided the IT infrastructure for the Vancouver 2010 Olympic Winter Games, Wong said that London 2012 "represents an even grander scale, and Acer's performance will match it."
"The Acer team is confident and excited about showing our best products and technologies at work," Wong added.
When entering the Pavilion, visitors are given a smart card that lets them track their visit and collect points and interact with their personal avatar on the various computers and tablets.
Downstairs, you can race against friends using Iconia A510 tablets placed around a raised floor that displays a projected track. The experience is triggered by the visitor's smart card.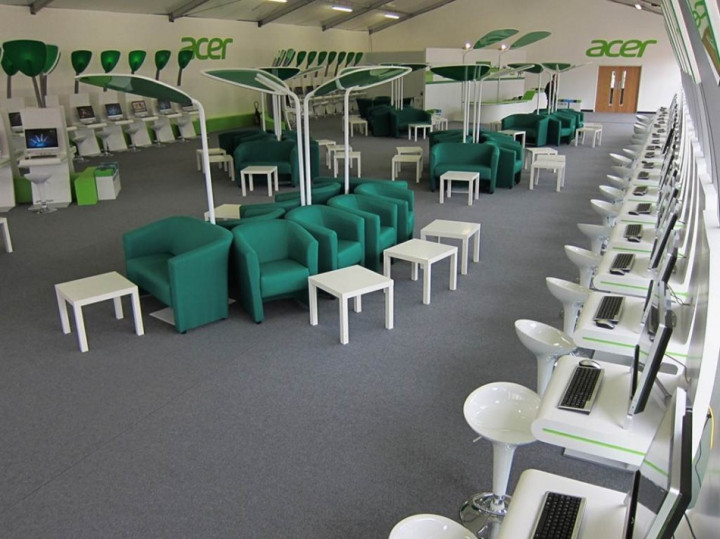 As the user inserts the card, their avatar appears on the track and the aim is to move their avatar as fast as they can while jumping over obstacles. There are also desktop computers running the official London 2012 video game, which we got hands-on with back in May.
The third floor, dedicated to Acer guests, offers a panoramic view of the Olympic Park.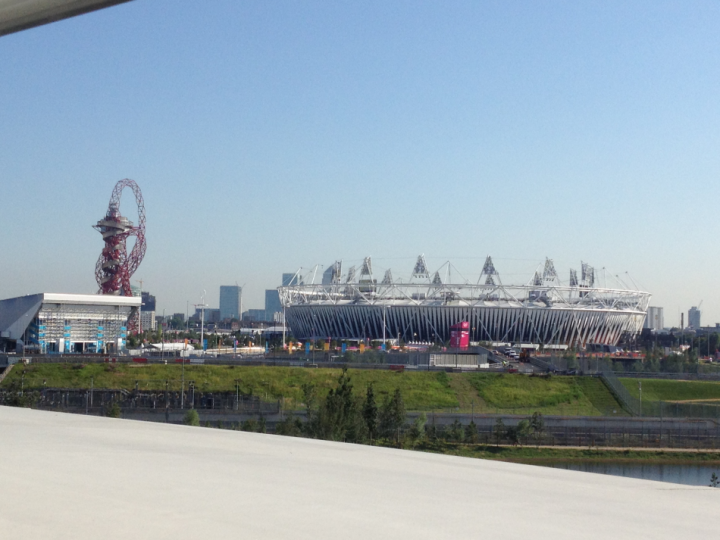 Acer's equipment will be deployed across the event's data and media centers, and the itinerary for each athlete will also be managed via Acer's machines - even the computers used at security to get into the park are provided by Acer.
Gerry Pennel, chief information officer of the Games, said: "Acer's role is crucial in making sure that the computing equipment infrastructure supporting the games works the first time, and every time."
The Acer Pavillion is open to the general public, though you will have to have a ticket to the Olympic Park to get in.