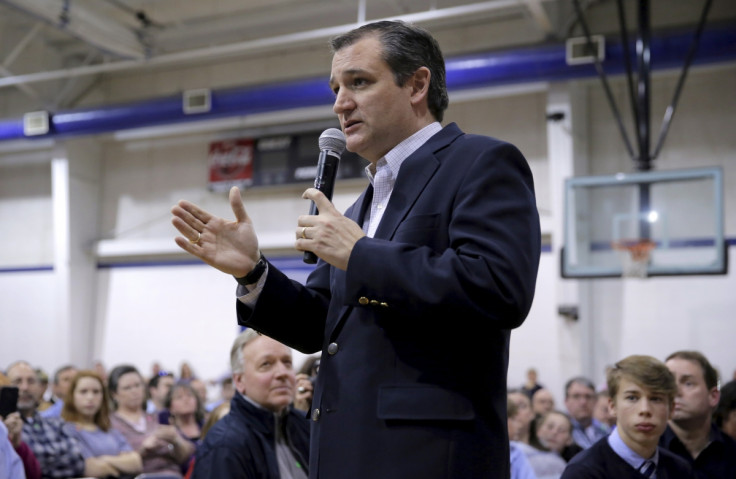 A new national poll by NBC News and the Wall Street Journal shows Republican presidential hopeful Donald Trump lagging behind rival Ted Cruz. The Texas senator, who won the Iowa caucus earlier in February, holds a minor lead over Trump, 28% over 26%.
According to NBC News, Florida Senator Marco Rubio follows Trump not-so-closely behind at 17%, while Ohio Governor John Kasich comes in fourth with 11%. Retired neurosurgeon Ben Carson earned 10% among Republican primary voters, with former Florida Governor Jeb Bush coming in at four percent.
The position reversal marks a big win for Cruz, who trailed Trump by 13 points just one month ago. Trump's decline could signal being "right on top of a shift in the campaign," said Republican pollster Bill McInturff, who conducted the poll with Democratic pollster Peter Hart and his firm Hart Research Associates.
"When you see a number this different, it means you might be right on top of a shift in the campaign," McInturff explained. "What you don't know yet is if the change is going to take place or if it is a momentary 'pause' before the numbers snap back into place."
He continued: "So, one poll post-Saturday debate can only reflect there may have been a 'pause' as Republican voters take another look at Trump. This happened earlier this summer and he bounced back stronger. We will have to wait this time to see what voters decide."
Two national polls released in the last two days continue to show Trump in the lead by double digits. The USA Today/Suffolk University poll released on 16 February puts Trump ahead by 15 points, 35% to Cruz's 20%. Meanwhile, the Quinnipiac University poll released on 17 February has Trump ahead by an even bigger percentage, 39% to Rubio's 19% and Cruz's 18%.
Republicans are now headed to South Carolina for the 20 February primary and then on to Nevada for the 23 February caucuses.