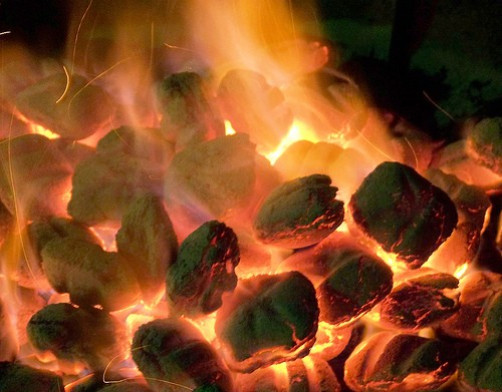 A teenager and a young man were forced to walk on burning hot coal as a punishment for chatting during a church sermon in Zimbabwe.
Reports suggest that a 14-year-old boy and a 21-year-old man suffered severe burns as a result of the punishment given to them. They were rushed to hospital after the incident, which took place on 14 April.
Police have arrested six people from the Zimbabwe's True Gospel Apostolic Faith Church local church in the central town of Chitungwiza.
A report in New Zimbabwe suggests that the unnamed victims were dragged over the coal after they were caught talking through the pastor's sermon.
"The two victims were accused of talking while the church leader was addressing at the church service on Sunday at around 9 am," Police spokesman Tarirai Dube said.
Dube further said that after the duo were caught talking, a group of congregants caught hold of them and took them to an open fire.
"It is alleged that as punishment, the two victims were forced to stand near a fire place while the six suspects were on guard, holding their hands in a circle so that they would not escape," Dube said.
"The two eventually fell onto the fire, resulting in the 21-year-old being seriously burned on both legs and feet, while the 14-year-old suffered burns on his left leg and under both feet," he added.
The victims were taken to Chitungwiza Central Hospital and they recovered to a stable condition, says the report.
Inspector Dube named the accused as church leader Justice Nguni, 35, and congregants Courage Macheka, 24, Martin Mazvazvido, 43, Jesca Mushakavanhu, 40, Clifford Murota, 37, and Richard Rushaya, 16.
All the accused will appear in court this week and be charged with assault.
Chitungwiza lies about 20 miles south of Zimbabwe's capital Harare. Christianity is widely practiced religion in Zimbabwe with majority of the population constituting of Christians.