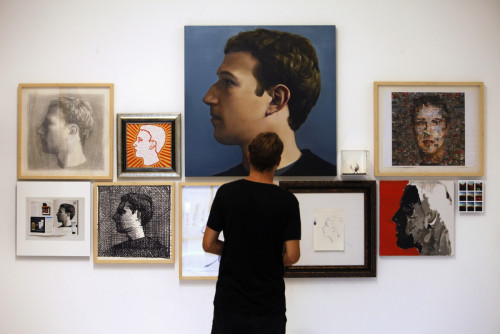 Facebook is turning 10 today.
In the last decade it has transformed the way the world communicates and almost one fifth of all humans on earth now use the social network.
And yet, Mark Zuckerberg, is not yet 30.
It seems remarkable that the driving force behind one of the 21st century's most remarkable cultural phenomenons has yet to complete his third decade.
Of course it's nothing new for tech luminaries to achieve so much at such a young age, but as Facebook enters puberty it is important to recognise that Zuckerberg has had to grow up publicly (and quickly) alongside his creation.
The spark from which Facebook was created was the anger of a jilted teenager, embarrassed by a girl in front of his peers. Or so goes the story told by Aaron Sorkin in The Social Network, the portrayal which most people base their image of Zuckerberg on.
The truth is said to be somewhat different.
Facemash
According to David Kirkpatrick, author of The Facebook Effect:The Inside Story of the Company That Is Connecting the World, Zuckerberg's motivations "were to try and come up with a new way to share information on the internet."
A noble aim, but Zuckerberg's first effort - Facemash - was not exactly what you would call high-brow. Coded in a weekend in late 2003, the website took images of fellow students at Harvard and invited visitors to judge them based soley on their looks.
Maybe not the noblest of starting points, but by the time Zuckerberg made thefacebook.com public on 4 February, 2004, he had refined the original idea to something much closer to his stated goal.
Petty, jealous and vindictive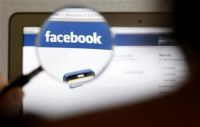 If you believe the film version of Zuckerberg, he was a petty, jealous and vindictive person who was hugely protective of the website he had created - willing to lose friends just to keep control of his vision.
Again, this is very much disputed by those who claim to know Zuckerberg, but whatever mistakes he did make it should be remembered that he was just a teenager who hadn't really experienced life outside of the classroom or college dorm.
He was however, by any standards, an exceptional student.
According to his college application form he could read and write French, Hebrew, Latin, and ancient Greek as well as winning prizes for maths and science in high school.
ZuckNet
While still in high school he created a primitive version of AOL's Instant Messenger called ZuckNet - a year before AOL's product was launched.
While the Facemash incident may have been seen a petty attempt to get some attention, what emerged from that experiment the following January was Facebook and set Zuckerberg on a path to internet superstardom.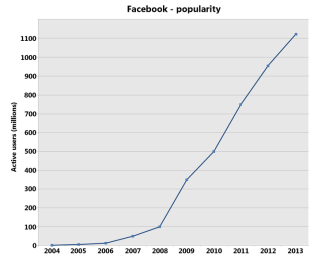 The first four years of Facebook saw the company grow steadily if relatively slowly. It took that time for the company to reach 100 million users, but from 2008 onwards, the user based has grown exponentially, with almost one in five people now using the social network.
Zuckerberg has had to adapt to these changes but the change from petulant teenager to philanthropist didn't happen overnight.
Financial
Despite Facebook's huge success Zuckerberg didn't seem to want to address the financial side of his business, preferring instead to continue to take part in hackathons and coding sessions with the rest of his team.
He had - and continues to have - little internet in money. It is not the driving force behind making Facebook bigger and better.
In 2011 Zuckerberg finally gave in and admitted the company had to be taken public, and in 2012 it announced its planned IPO. However, despite seeming like he had turned over a new leaf, Zuckerberg's actions during the IPO road show - when he failed to show up, and when he did was dressed in jeans and a hoodie - showed things had not changed completely.
At that stage however, the internet prodigy had put in place a team around him - including the formidable Sheryl Sandberg - who were capable of running the business side of things much better than Zuckerberg ever could.
While he may still have little interest in the business side of things at Facebook, the Mark Zuckerberg who will celebrate his 30th birthday in May is almost unrecognisable from the grumpy teenager of a decade ago.
Married life
In 2012 he married Priscilla Chan, whom he met at at a fraternity party in Harvard and has been dating since before the launch of Facebook - though he told Businessweek that while his wife is ready for children, he's not:
"I just want to make sure when I have kids, I can spend time with them. That's the whole point."
It also seems that Zuckerberg's complete focus on Facebook has waivered in the last six months. In August he announced the establishment of Internet.org, a group set up to help connect the next five billion by reducing the cost of accessing the internet.
In December he announced that he had donated $1 billion to the Silicon Valley Community Foundation, having signed the Giving Pledge with Bill Gates and Warren Buffet in 2010, promising to give away 50% of his wealth (which stands at $24bn) over the course of time.
While I questioned last week whether or not the Apple Mac would be around in another 30 years, I think it is safe to say that Mark Zuckerberg and Facebook will make it to the social network's 20th birthday, but how the company's teenage years will change it is anyone's guess.