South Africa: Filming of Teenage Soweto Girl Being Gang Raped Shows War Against Rape is Far from Over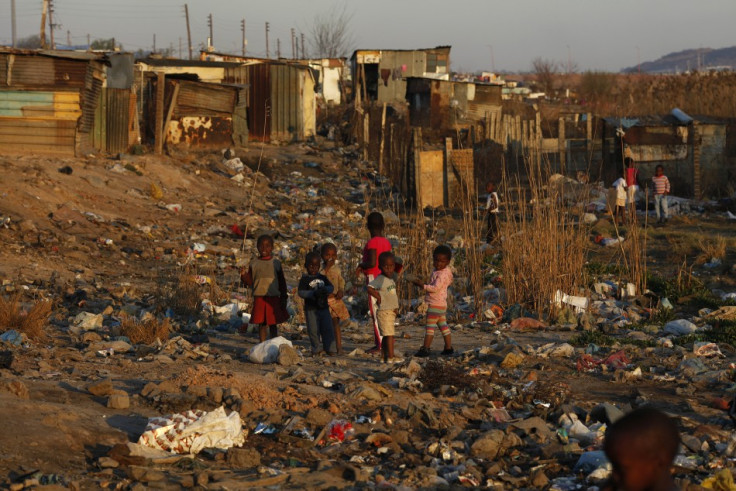 Video footage of a 17-year-old girl being gang raped has shaken South Africa, proving that the country's war against rape is far from being won.
The gang rape of the Soweto teenager, whom doctors said has the mental capacity of a four-year-old, provoked anger in South Africa.
Her attackers, aged between 14 and 20, filmed the vicious assault on a mobile phone.
The footage was sent to other mobile phones and spread rapidly before being posted online, where it went viral.
The girl, who went missing, was found alive and her attackers have been arrested. Prosecutors have warned they could see life in prison.
Human rights organisations have waned that many rape cases in South Africa continue to go unreported and attackers are often able to walk free.
It is estimated that women born in South Africa have more chances of being raped than learning how to write, according to the website Rape.co.za.
A study by Interpol shows that South Africa has the highest rate of rape in the world, with a woman being raped every 17 seconds. This does not include the number of child rape victims.
Speaking at the release of the country's annual crime statistics report in Pretoria in September 2011, police minister Nathi Mthethwa said the number of reported rapes in 2010/11 was unacceptably high.
Even though overall sexual offences had decreased by 3.1 percent after 66,196offences were reported, the number of rapes increased. the minister said.
"Rape increased from 55,097 [2009/10] to 56,272cases and we cannot seriously say we are winning the war against rape," Mthethwa conceded.
Rights organisations have warned the vast majority of cases go unreported.
According to the South African Medical Research Council, only one in nine South African rapes are reported.
Gang Rape is 'Fun'
The website Rape.co.za cites a survey that was recently conducted amont 1,500 Sowetan schoolchildren, in which it was discovered that a quarter of all boys said that "jackrolling" (the slang term they use for gang rape) was "fun".
The word "jackroll" was coined to refer to the forceful abduction of women in townships by a gang known as the "Jackrollers", which operated from 1987-1988.
The gang leader, Jeff Brown, soon became one of the townships' most feared gangsters.
Even though there were only about 10 men in the group, they became notorious for the crimes they committed, including abduction, rape and robbery.
As the abduction of women became more frequent, anyone who did it could be called a jackroller and the term became commonly used in townships.
The emergence of jackrolling coincided with a dramatic increase in both youth violence in townships and youth unemployment.
Jackrolling is mainly a youth phenomenon, as it is generally committed by young people.
Research has also shown that, in contrast to other forms of rape, jackrolling is almost always conducted in the open, with the rapists often making no attempt to conceal their identity.
Jackrolling also appears to be linked to gangster culture, with the sexual predators seeing it as a way to be feared and gain respect from fellow criminals, researchers have said.
Rise in Child Rape
Sexual attacks against children (younger than 18 years old) in South Africa increased by 2.6 per cent in 2010-2011.
Among the predominantly social contact crimes committed against children, 51.9 percent were sexual offences, according to the country's 2010-2011 annual crime statistics.
Most of the victims of crimes committed against children are between 15 and 17 years of age, though 60.5 percent of sexual offences committed against children targeted those below the age of 15.
Rights organisations have warned about contributing factors, such as the culturally propagated myth that sexual intercourse with a virgin can cure HIV or AIDS.
'Corrective' Rape
"Corrective Rape" is when a man rapes a lesbian woman or child in order to "cure" his victim and turn her into a heterosexual.
Corrective rape is prevalent in the townships.
Victims are often viciously tortured during the sexual assault and sometimes even murdered.
South African Teenage Girl Raped by Gang on Film Found Alive
© Copyright IBTimes 2023. All rights reserved.