A Salt Lake City teenager was denied a lung transplant by doctors because was a marijuana user.
Athletic Riley Hancey, 19, was taken to hospital shortly after Thanksgiving last year when a heavy flu developed into pneumonia. Ten days later his lungs collapsed.
Clinicians at the University of Utah hospital told him he would die unless he received a double lung transplant. But Riley was denied the operation because he tested positive for marijuana.
According to KSL News, Riley's father Mark maintains that his son was not a frequent pot user. He pointed to his son's active lifestyle which included cycling and skiing.
"Riley did smoke marijuana on Thanksgiving night with his friends," he told reporters. "It's not like he's a smoker for 30 years and (had) deteriorating lungs because of that."
Mark also claims that a doctor at the hospital had been less than considerate when explaining his son's predicament.
A doctor reportedly told Riley: "You will die. You better get your affairs in order." At this point, Riley is said to have broken down in tears.
Mark and Riley's other relatives then embarked on a search up and down the US to find another hospital that would be willing to perform the transplant. Eventually, the Hospital of the University of Philadelphia came to the rescue.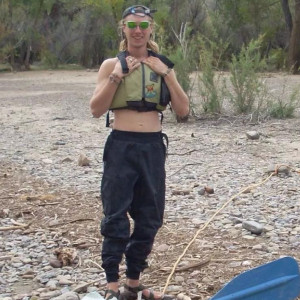 Last month, Riley was flown to the Pennsylvanian institute before receiving new lungs on 29 March.
"He looked so healthy," said Mark. "It made all the difference, and he still looks healthy. ... He's still fighting and he's doing well."
Riley is expected to make a slow but full recovery and hopes to return to his outdoors lifestyle in around a year.
In a statement, the University of Utah said it followed international guidelines when evaluating transplant cases.
It added: "We do not transplant organs in patients with active alcohol, tobacco or illicit drug use or dependencies until these issues are addressed, as these substances are contraindicated for a transplant."