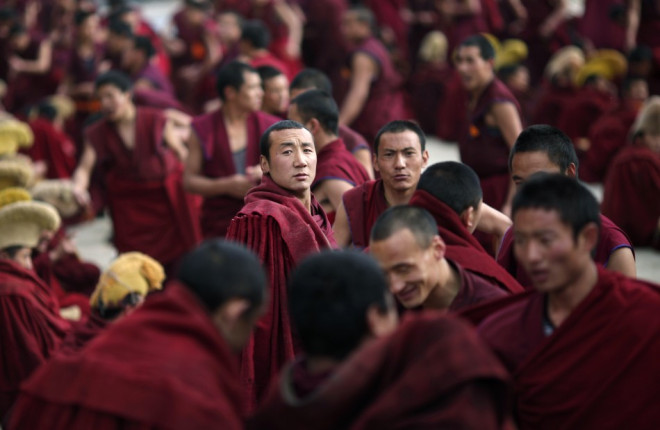 A Buddhist temple better known for its peaceful contemplation of the world has set up a crack squad of anti-terrorist monks after an attack in the nearby town last month left 33 dead.
The Lingyin Temple in Hangzhou province, China, said the decision follows the deadly knife attack at the Kunming railway station in March, which also left hundreds injured.
The Chinese government have since blamed Uighur Muslims separatists from Xinjang for the attack.
Uighur Muslims in Xhinjang want autonomy from Chinese rule and an end to state suppression of their religion. The Uighurs are a Turkic ethnic group living in Eastern and Central Asia.
Master Jueheng, a member of the anti-terrorist unit, told Chinese news agency Xinhua: "The Lingyin Temple receives about 10,000 visitors and worshippers every day. With this [anti-terrorist] group we can raise awareness among monks about how to respond to sudden terrorist attacks and ensure visitors' and worshippers' safety.
"Monks worship Buddhism in the day and have training at night," he added.
Those recruited to the squad are between 20 and 40, robust and agile, Jueheng said.
The 25 security officers will carry pepper sprays and truncheons.
Hong Kong newspaper South China Morning Post reported, however, that some social media commentators were saddened that a place of peace and contemplation had found it necessary to form an anti-terror unit,.
"We go to the temple to purge ourselves and be free, kind and trusting. I wonder why even monks have to learn anti-terror tricks now?" one said.
Another added: "Why can't we leave the monks alone and just let them pray?"
News agency Reuters added that episodes of violence are generally confined to Xinjiang with targets usually restricted to the security forces or government officials, rather than tourist or religious sites.