Tenerife's Virgen del Carmen Festival: Thousands Celebrate the Patron Saint of Fishermen
Every year, residents of Puerto de la Cruz on the Spanish Canary island of Tenerife carry a statue of the Virgen del Carmen from its chapel to a beach at the harbour.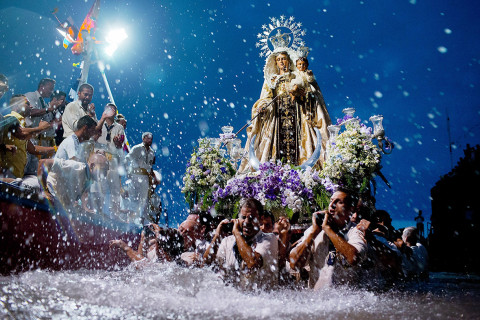 Huge crowds watch as the statue is placed onto a fishing boat – the Virgen del Carmen is the patron saint of fishermen.
The boat carrying the statue then makes a short journey along the island coast before returning to the harbour, accompanied by a flotilla of small boats.