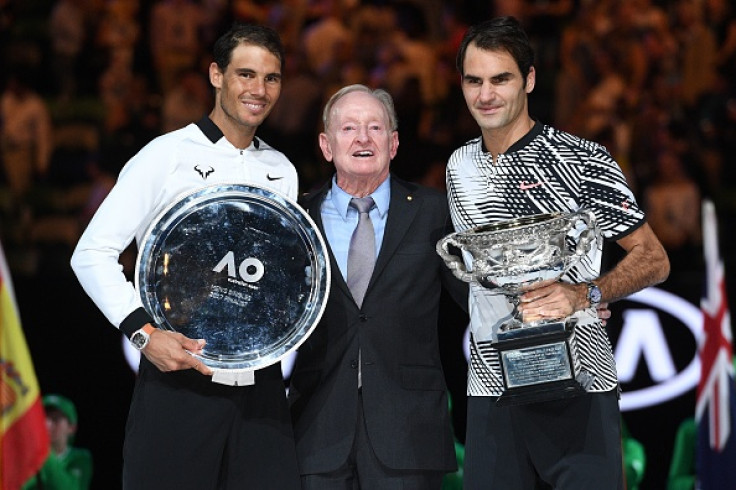 Andre Agassi has hailed Roger Federer and Rafael Nadal after the pair clashed against each other at the 2017 Australian Open final in January. The former American tennis star has stressed why the winner of the first Grand Slam of the year had stopped amusing him and how the Spaniard proved him wrong.
Federer and Nadal were not the favourites to win the Australian Open as they were seeded 17th and 10th respectively. However, both progressed to the final and the tie was a five-set thriller, with a score line 6–4, 3–6, 6–1, 3–6, 6–3 that went in the Swiss tennis star's favour.
It was Federer's first Grand Slam since winning the Wimbledon in 2012 and he clashed with Nadal for the first time in a Grand Slam event since the 2014 Australian Open semi-final. Since then, Federer has won the Indian Wells after defeating his compatriot Stan Wawrinka.
Agassi revealed he was neutral during the course of the match and admitted that he expects Federer to continue his form at the top.
"I don't think anyone who cares about tennis could have missed that match [2017 Australian Open final]. I was as neutral as possible because they've both given so much and have great stories," Agassi told The Guardian.
"Of course seeing Roger win at that age was special. He never ceases to impress me but he's stopped amazing me. I expect it from him."
Injuries forced Nadal to spend the final months of the previous calendar year on the sidelines. The 30-year-old's last success in the Grand Slam came in 2014 when he met Novak Djokovic in the French Open final.
Agassi had raised doubts over Nadal's ability to return to the top and the former revealed how the 14-time Grand Slam winner proved him wrong as he reached the final of the 2017 Australian Open.
"And Nadal persevered through so much adversity and with people writing him off. I didn't believe that with the amount of physicality he's put into his career he'd ever get his game back to that level," he explained.
"He certainly proved me wrong. It was a beautiful match and one of those times you truly wish there wasn't a loser."