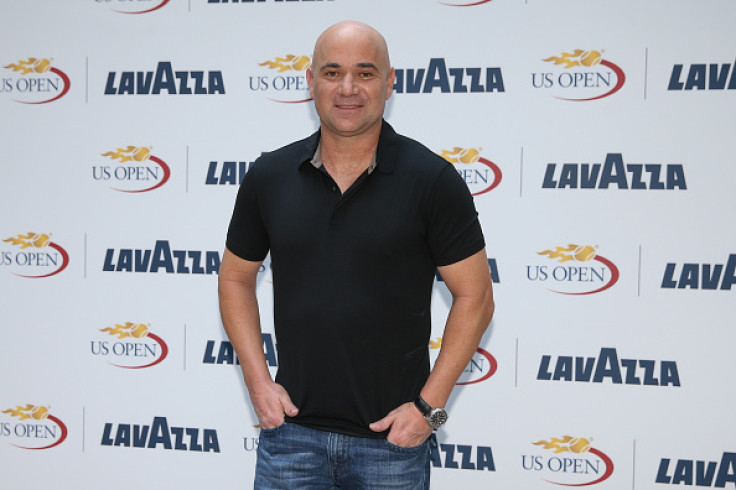 Eight-time Grand Slam champion Andre Agassi believes Roger Federer has a 'lot more left in him' after the Swiss proved naysayers wrong and clinched his 18th major title at the 2017 Australian Open.
The 35-year-old had not won a Grand Slam since 2012 and had also missed six months of the 2016 campaign with a knee injury. Federer came into the first major tournament of the year ranked number 17 in the world and was not among the favourites. But the former world number one turned back time with a display of vintage attacking tennis to overcome higher ranked players and his long-time nemesis Rafael Nadal in the final to lift the winner's trophy in the Rod Laver Arena for the fifth time in his career.
Agassi says he is no longer surprised by Federer's achievements after his Australian Open success while also suggesting that he is not normal owing to the level of tennis he displays on a consistent basis. The American former world number one retired at the age of 36, but the Swiss maestro confirmed that retirement is not in his thoughts after he committed to playing his home tournament in Basel until at least 2019 when he will be 38 years old.
"It was a legendary run and performance, unquestionably," Agassi said, as quoted on tennisworldusa.org. "It kind of lived up to the standard of his entire career, quite frankly. And as it relates to his ability, or possibility of continuing this kind of level, I've sort of left the business of predicting Roger Federer anymore. He no longer surprises me, but he continually impresses me."
"I would say, under normal conditions, for a human being the idea of playing at this kind of level for much longer is not realistic. But he has proven that wrong—he proved that wrong this January. So yes, I think he has a lot more in him," the four-time Australian Open winner added.