Tesco boss Dave Lewis overhauls management structure amid accounting scandal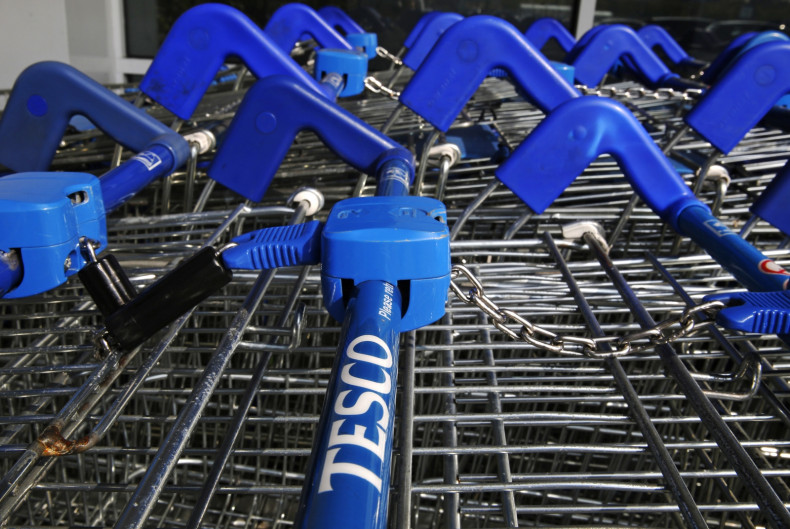 Tesco's newly appointed CEO Dave Lewis has overhauled the management structure of the British retailer in the wake of an accounting scandal that led to eight managers being suspended.
Lewis will temporarily head UK operations as the current managing director, Chris Bush, is one of eight senior executives suspended, while the grocer investigates how its profits were overstated by at least £250m (€316m, $402m).
The scandal knocked billions off Tesco's market value.
Tesco had already cut its full-year profit forecast from £2.8bn to £2.4bn in August.
However, Lewis revealed that Tesco's group food sourcing director Matt Simister will return to his role shortly.
"We asked Simister to step aside to facilitate our recent investigation into commercial income recognition," said Lewis in a media statement.
"During our work it became clear that Simister, in fact, worked tirelessly to resolve the issues we faced."
Lewis, who took over from Philip Clarke in September, previously said the suspensions of the executives were not "disciplinary or an admission of guilt".
Meanwhile, a Tesco spokesperson revealed that four of the remaining seven suspended senior managers had now left the company for good after a period of suspension.
However, the representative declined to name those who have left despite a number of media outlets saying that Bush, Kevin Grace, the group commercial director, Carl Rogberg, UK finance director, and John Scouler, UK food commercial director, had all departed the company.
Tesco launched its own internal investigation, led by Big Four accountancy Deloitte and law firm Freshfields, while the Financial Conduct Authority (FCA) announced it is investigating the retailer.
However, the FCA dropped its case once the Serious Fraud Office announced that it would be launching a criminal probe into the grocer.
The Financial Reporting Council said it is observing the developments and may launch a probe after the results of the internal investigation are published.
Reports have also emerged that a whistleblower had notified the group about concerns over its profit declarations but was "ignored for months".
Other management changes
Management changes will take effect on 1 January 2015.
Robin Terrell will become Tesco's head of customers after temporarily leading the UK business amid Bush's suspension.
Former head of clothing, Jason Tarry will become head of commercial for the UK and the group.
Jill Easterbrook has also been appointed to lead the grocer's business transformation programme, moving from her current role as chief customer officer.
Benny Higgins will continue to lead Tesco Bank and will now also oversee group strategy on the executive committee.
The shake-up means chief creative officer Matt Atkinson and group business and planning and strategy director David Hobbs will be leaving the company.