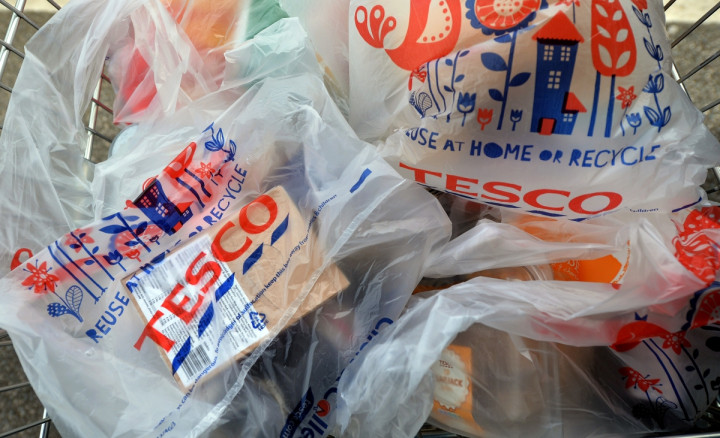 Britain's supermarket giant Tesco is teetering on the edge of junk status after Moody's cut its credit rating again following the group's worst quarterly loss in four decades.
The ratings agency cut Tesco's credit rating to Baa2 from Baa1 which is only two notches above junk status.
Moody's blamed falling sales for a third consecutive quarter for the ratings cut as the retailer continues to lose market share to its rivals.
"We have downgraded Tesco's rating owing to the increasingly difficult conditions in the UK retail grocery market," said Sven Reinke, lead analyst for Tesco at Moody's.
"We expect these conditions to continue affecting the company's credit profile negatively over the next 12-18 months."
For the 12 weeks ending 24 May, Tesco's sales including VAT, but excluding petrol, were down by 3.7% on the same quarter as last year.
"The first quarter has... seen a continuation of the challenging consumer trends in the UK, reflecting still subdued levels of spending in addition to the more structural changes taking place across the retail industry," said CEO Philip Clarke.
Clarke has been under intense scrutiny recently after the retailer failed to post a profit since 2012 and investors are beginning to grow weary.
In April last year, Moody's cut Tesco's credit rating to Baa1, following concerns over the group's £1bn investment plan.
However, on the day of Tesco's recent financial results announcement, Clarke said he expects a recovery from the chain and that Tesco's price cutting will eventually pay off.
"We are pleased by the early response to our accelerated efforts to deliver the most compelling offer for customers," he said.
"We expect this acceleration to continue to impact our headline performance throughout the coming quarters and for trading conditions to remain challenging for the UK grocery market as a whole."
In response to the Moody's credit rating cut, Tesco said in a statement: "Moody's announcement reflects the challenges for the sector as a whole, and the impact that they expect this is likely to have on our near-term performance.
"However, they also acknowledge we have a plan to address structural challenges in the sector and we remain market leader both overall and in online and convenience which are critical to future growth."