An appeals court has ruled against electric car manufacturer Tesla's claim for libel damages from the BBC, after its motoring show Top Gear was claimed to have damaged sales of its car.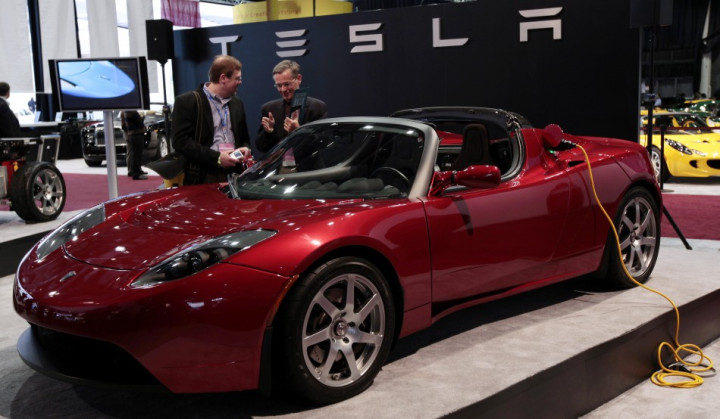 Broadcast in December 2008, the disputed episode of Top Gear featured a review of the Tesla Roadster, a £92,000 all-electric sports car similar in size and performance to a Lotus Elise.
During the review Top Gear presenter Jeremy Clarkson said that, although Tesla claims a range of 200 miles for the Roadster, "we worked out that on our track it would run out after just 55 miles and if it does, it is not a quick job to charge it up again."
Clarkson and members of the Top Gear production team are then shown pushing the Roadster into a hanger to recharge it.
Tesla boss Elon Musk, who also co-founded PayPal, said after the broadcast that the BBC and Clarkson had damaged the Californian company's reputation, costing it 200 Roadster sales, $171,000 (£113,000) in legal costs, damaged investor confidence, and prompted negative comments on YouTube.
However, having watched the hour-long Top Gear episode "a number of times" appeal court judge Lord Justice Moore-Bick ruled that, in his view, the programme did not libel Tesla, and questioned whether the show's influence among car buyers was as great as Tesla claimed.
The ruling comes just weeks after Musk had a public spat with New York Times journalist John Broder, who ran out of power between charging stations while reviewing the Tesla Model S electric saloon car, an act Musk branded as "violating common sense."
Clarkson's comments
Tesla also argued that Clarkson's comments and subsequent footage of the car running out of power had resulted in pre-orders for its £52,000 Model S being far lower than expected in the UK.
The judge said: "In my view the case pleaded in support of the claim for special damages is, to say the least, very thin on its own terms.
Moore-Bick added: "Moreover, on the basis of the material currently before the court I do not think that there is any real prospect of Tesla's being able to demonstrate at trial that it has suffered any quantifiable loss by reason of any of the actionable statements."
Andy Wilman, executive producer of Top Gear, said: "I am pleased that the appeal court has upheld the previous ruling and the case has been struck out. I'd also like to apologise to the judges for making them have to watch so much Top Gear."