Tesla finally unveiled the latest addition to its electric car line-up, the Model X, a luxury sports utility vehicle that is designed for families, has looks that kill and comes with more features than an Iron Man suit.
The Model X, which claims to be the safest, fastest and most capable SUV in history, was unwrapped by Tesla CEO Elon Musk in California after being teased as a prototype back in 2012 – it's been a long time in production but the hard work is evident.
It based on Tesla's highly popular current flagship, the Model S, with a hopped-up chassis, more space and futuristic features that are remarkably practical. At the moment, the electric SUV market is rather empty but things will start to get busy after Audi announced its Q6 e-tron and Bentley will launch a hybrid version of its luxury Bentayga SUV.
If you want one, you'll have to register your interest on the Tesla website to join the waiting list in time for the first cars to come off the production line in the first half of 2016. We haven't been this excited about an electric car since the Model S, so here's ten reasons why you should buy one:
Tesla Model X: Falcon Wing doors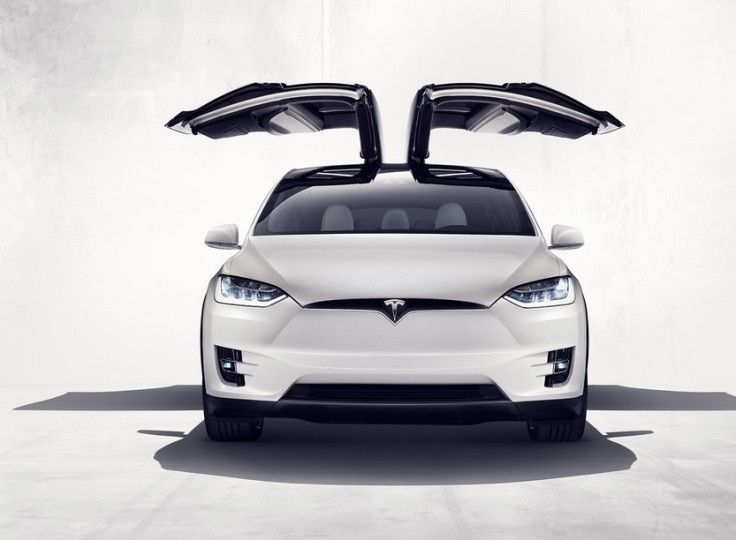 The rear doors of the Model X don't open in any ordinary fashion, they unfurl like falcon wings rising upwards, so it's easier to get things like children in and out or babies into car seats. Unlike the gullwing design in the past (seen on the DeLorean and Mercedes-Benz SLS AMG) these don't need extra room – just a foot either side – so you can park squeezed in between other vehicles and they will still be able to be used.
They have an extra hinge so they rise up and out of the way above the car, and also have a sensor so it knows if there's space above to perform the manoeuvre. These doors give the Model X droolability factor and completely embody the spirit of the car – it's futuristic, looks cool but is also practical.
Tesla Model X: Speed
Courtesy of the same 90kWh battery found in the Model S, there are two versions available: the 90D and more powerful P90D. The 90D can hit 0-60 in 4.8 seconds, while the P90D does 0-60 in 3.8 seconds with a top speed limited to 155mph.
If you want to go even faster, you can opt for the P90D with a Ludicrous Speed upgrade, which tunes the software to deliver a 0-60mph time of 3.2 seconds. To put that in perspective this seven-seater, electric SUV is faster than a Ferrari 599, Lamborghini Murcielago LP640 and Porsche 911 Turbo – to name but a few. Who said an SUV crossover can't be fun?
Tesla Model X: Seats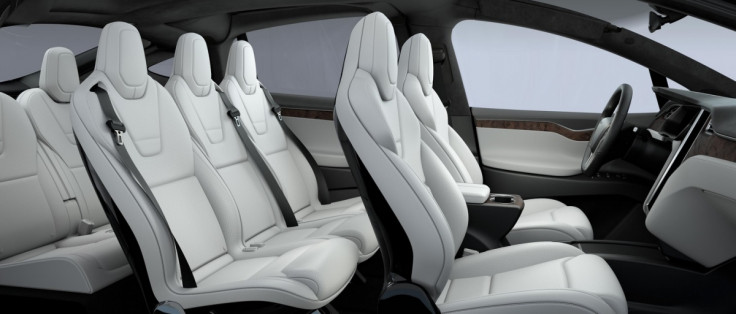 You'll find both seven or six seating options in the Model X with the third row of seats folding flat when not in use to offer more space. Each seat on the second row is fully adjustable thanks to a monopost design where each seat is on its own post so they can be moved individually to appease legroom for passengers sitting in them and behind. The seat design looks extremely modern, like something out of a sci-fi movie and they come in three colours: Ultra White, Tan and Black.
Tesla Model X: Sound system
Reflecting the meticulous engineering and power of the car is the entertainment system that has 17 speakers, 560 watts of power and is designed to use as little power as possible. Controlling the whole system is the ubiquitous 17in touchscreen display sitting proudly front and centre in the dash.
Tesla Model X: Panoramic windscreen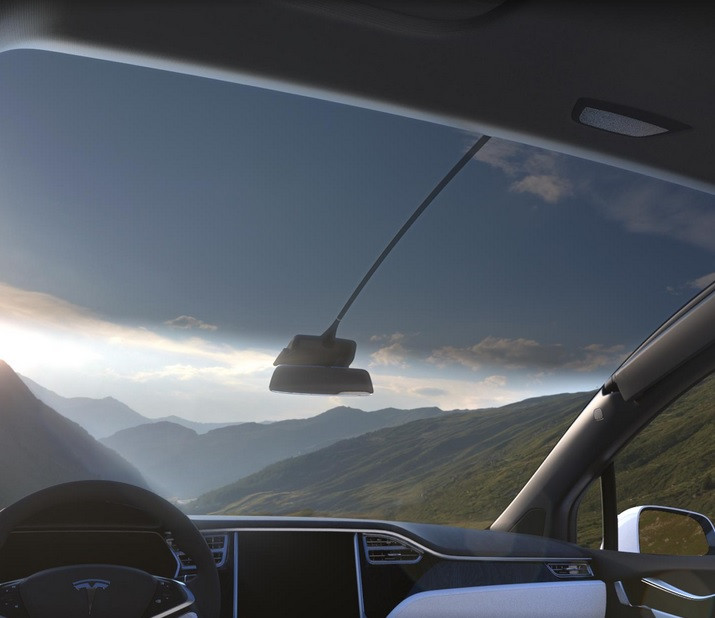 The Model X has the largest all glass panoramic windscreen in production. It gives the driver and passengers a massive, unobstructed view that extends over the front seats and is cleverly tinted at the top to block out any glare. Rear passengers are given more light and better view, which is reportedly helpful for those who suffer from car sickness.
Tesla Model X: It'll protect you from biological warfare
We're not joking, Elon Musk claims it really will keep you safe from biological attack thanks to a "Bioweapon Defence Mode". It has a medical grade HEPA air filtration system 10 times larger than the average car, which Tesla claims makes the Model X the cleanest SUV on the inside as it strips out outside viruses, pollution and pollen before entering the cabin. This also is a great reason to buy a Model X if you commute in particularly smoggy cities.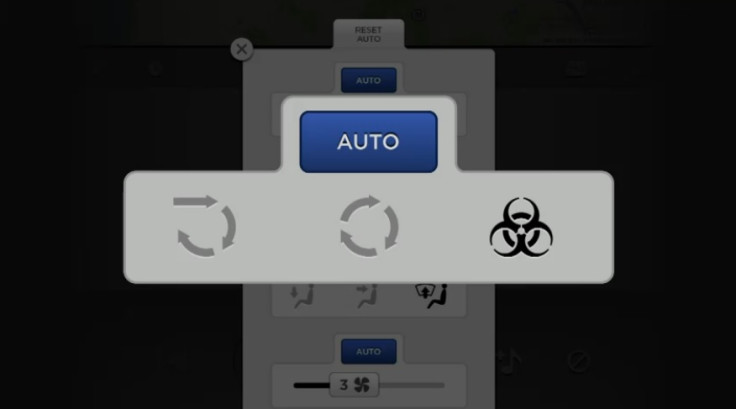 But also at the press of the bioweapon button, it will create a positive pressure inside the cabin to protect occupants. Let's hope we never have to use that.
Tesla Model X: Storage space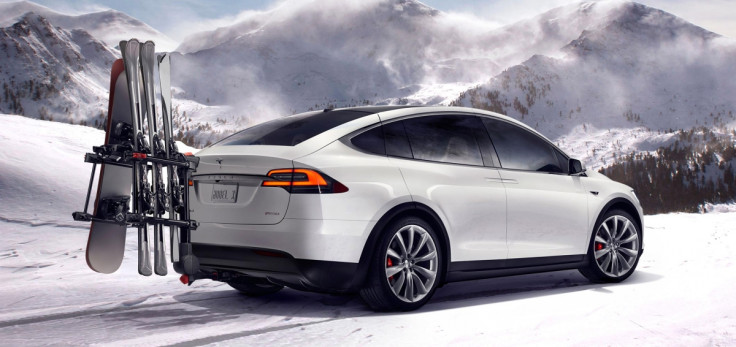 The whole idea of the Model X is to provide all the tech of Tesla's Model S and open it up to a different section of the market, those looking for more space and who stow more items, which is mainly families. There is acres of space inside the Model X. One engineer claims it can accommodate a surfboard.
With the battery located under the car, that means there's space under the bonnet for two golf bags and the boot is big enough to store a bicycle. There's also under-seat storage. If that's not enough, it can also tow a trailer and is the first electric vehicle with class 3 towing ability that can lug 2267kg.
Tesla Model X: Safety
Tesla claims this is the safest SUV on the road and it has plenty of features to support that claim. An active safety system places cameras, radar and sonar around the car to continually scan surroundings on the road. It provides the driver with real-time feedback to help avoid collisions. There's also active braking sensors that slam on by themselves if it senses you're about to crash.
Tesla has cleverly placed its battery under the floor to provide a low centre of gravity to reduce the risk of rollover. Another bonus of this positioning means as there's no engine at the front of the car, there's a massive crumple zone to absorb impacts.
Tesla Model X: Range
The two different power variants 90D and P90D offer 257 miles and 250 miles respectively and is a country mile ahead of the competition for an all-electric vehicle. It's still slightly limiting and a could be a sticking point depending on your driving needs, but for short runs it's unbeatable.
Tesla Model X: Price
So, we've left this one till last as it contentious. Prices for the Model X will initially come in two prices for two models at £87,000 and £93,000. However Musk has said on Twitter there will be cheaper models coming that'll be just $5,000 more than a Model S.
Based on the most expensive model, the cheapest Model X could be in the region of £70,000. It's not cheap but there are some financial benefits when buying one. The Model S currently comes with a government incentive of a £5,000 grant, which we imagine will also apply to the Model X. There's no road tax, it is exempt from London's Congestion Charge and if you're buying it for business, there's number of schemes to help chip a bit more off the price. Then there's all the money you save by not using petrol. This is Tesla's estimate of savings based on the Model S:
"Model S drivers can expect to save about £156 a month on petrol and enjoy additional savings of exemptions from road tax (£19 a month) and London's Congestion Charge (£210 a month if commuting daily), and Benefit in Kind savings when using Model S as a company car (£331)."
And, don't forget, it's better for the environment. Yes, that's the line we'll use on the bank manager when we apply for a loan.