With not many specifics available yet on Elon Musk's Aug. 7 tweet about taking electric car maker Tesla private, analysts covering the company are debating if his $420-a-share proposal is a fair price for the stock, or if the transaction will even materialize.
Six of the 13 analysts who International Business Times/Newsweek spoke to think Musk's offer, which would value Tesla at $71 billion, is not a fair price for investors.
On the other hand, six others aren't sure if the taking-private deal would even materialize, citing the current fundamentals of the company. They have price targets well below $400 for the stock, with Cowen setting it as low as $200. Among the latter six, Efraim Levy, senior equity analyst at CFRA Research, did not provide a price target but thinks "there is significant risk that the transaction doesn't happen," adding the company is extremely highly valued, often too richly.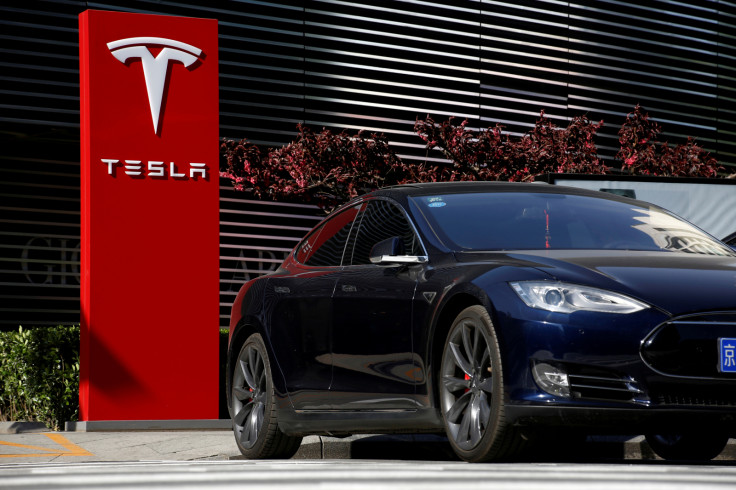 ADVERTISING
Glenna Anderson, from BMO Wealth Management, was not in either of the two groups, but thought the $420 price looks "aggressive."
Tesla (TSLA) shares closed up 0.26 percent at $356.41 Monday on Nasdaq, after falling to a low of $349.02 during the day. The stock was trading down 0.9 percent at $353.21 at 10.13 a.m. EDT Tuesday.
The stock had risen more than 10 percent to $379.57 on robust volumes last Tuesday following Musk's tweet, but still below its 52-week high of $389.61. It was already trading higher on a report of a Saudi Arabian sovereign wealth fund picking up a new stake in the company.
Musk clarified Monday that he is working with Goldman Sachs and Silver Lake as financial advisers for a deal. Goldman Sachs analysts headed by vice-president David Tamberrino have a price target of $210 on the Tesla stock, as per a research note seen by IBT.
Musk, who may face a regulatory probe for his tweet, said his claim that necessary funding had been secured was based on repeated and ongoing conversations with the Public Investment Fund of Saudi Arabia.
Cowen analysts led by managing director Jeffrey Osborne, who had a target of $200 on the stock, said in a note that they "do not believe the current fundamentals of Tesla support valuation anywhere close to $420 per share." The analysts cited "numerous concerns" they have on the company's mid-term to long-term positioning and see the current valuation divorced from the fundamentals.
At the other end of the spectrum, Ross Gerber, president and CEO at Gerber Kawasaki Wealth & Investment Management has a target of $571, saying Tesla's "long-term value is probably 10 times what it's worth today 5-10 years from now."
"No one is planning on selling their Tesla stock at $420. We value Tesla based on this next four quarters of growth. Anything less than that, I'm not selling anything," he said.
Ben Kallo, senior research analyst at Baird -- which has a target of $411 on the stock -- thinks $420 is not an "an adequate premium."
"From talking to investors, and I'm going to use this loosely because all of it is moving fluidly, I've heard price points of upwards of $500 to $600," Kallo said.
Andrea James, who previously covered Tesla as an analyst with Dougherty, backs that view, asking how Musk came up with the $420-a-share price.
"Is it a pot joke? ... I think the people who are holding the stock are holding it for, you know, over $1,000 price target in what they think the stock will eventually be worth."