Texas Governor Greg Abbott, who sustained burns on his legs, will see a burn specialist on Monday (11 July). He will be treated by specialists at the Brooke Army Medical Center burn unit in San Antonio.
It is believed that surgery will not be required immediately but dressing of wounds daily would be mandatory for two to three weeks to avoid any risk of infection.
Governor Abbott suffered second and third degree burns on his legs while vacationing with family in Jackson Hole, Wyoming last week, Matt Hirsch his spokesman told NBC 5.
However, it was reported that despite the injury, he travelled to Dallas to join the Dallas city officials' press conference on Friday (8 July) in the aftermath of the mass shooting that claimed the lives of five police officers. He reportedly drove to the press conference directly from hospital.
"His first words to us were, 'I've got to come back,'" Hirsch said and added that he also ordered his staff to turn the lights blue at the Governor's Mansion in honour of the deceased officers.
Abbott was advised not to travel to avoid the risk of infection but "it was hugely important for him to be in Dallas the next day without regard to his well-being," The Dallas Morning News quoted the spokesman as saying. He attended the conference with Dallas Mayor Mike Rawlings and other officials on 8 July afternoon.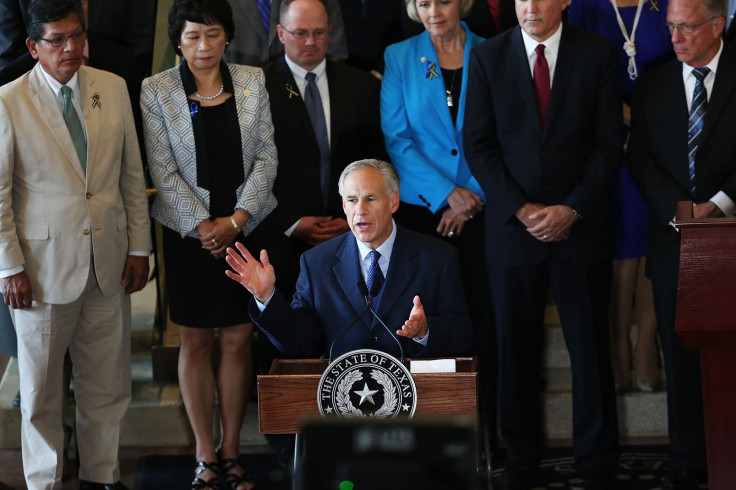 However, it remains unclear if Abbott will be able to attend the Republican convention in Cleveland, which begins on 18 July.