New details are emerging of the gunman who killed five Dallas police officers in a planned attack on 7 July. Micah Xavier Johnson reportedly taunted police during negotiations and scrawled the letters "RB" on a wall with his blood before he was killed by a remote-controlled robot bomb, Police Chief David Brown revealed on 10 July.
Brown spoke to CNN to discuss the failed negotiations with Johnson, the suspect's death and the ongoing investigation. At one point, Johnson reportedly sang to officers and asked how many he had shot, Brown revealed. The police chief said he did not recall what exactly Johnson was singing but said the force was attempting to transcribe the audio of the conversation and would release it once it was done.
"He just basically lied to us, playing games, laughing at us, singing, asking how many did he get and that he wanted to kill some more," Brown said, according to USA Today.
Johnson, who was an Army veteran described as a "loner," reportedly insisted on speaking with a black negotiator and wrote the letters "RB" among other markings in his own blood on the wall of a parking garage. Brown told CNN's State of the Union that investigators are attempting to decipher the writing by searching through evidence from his Dallas home, CBS Dallas-Fort Worth reported.
"I can just tell you he was clear of mind, determined to hurt more officers," Brown said. "So we had no choice in my mind but to use all tools necessary, and it was about a pound of C4, to end the standoff."
On 8 July, Dallas Mayor Mike Rawlings described the suspect as "a mobile shooter" who had written manifestos on how to "shoot and move." According to CBS Dallas-Fort Worth, Johnson had practiced military-style drills in his yard and had trained at a private self-defence school.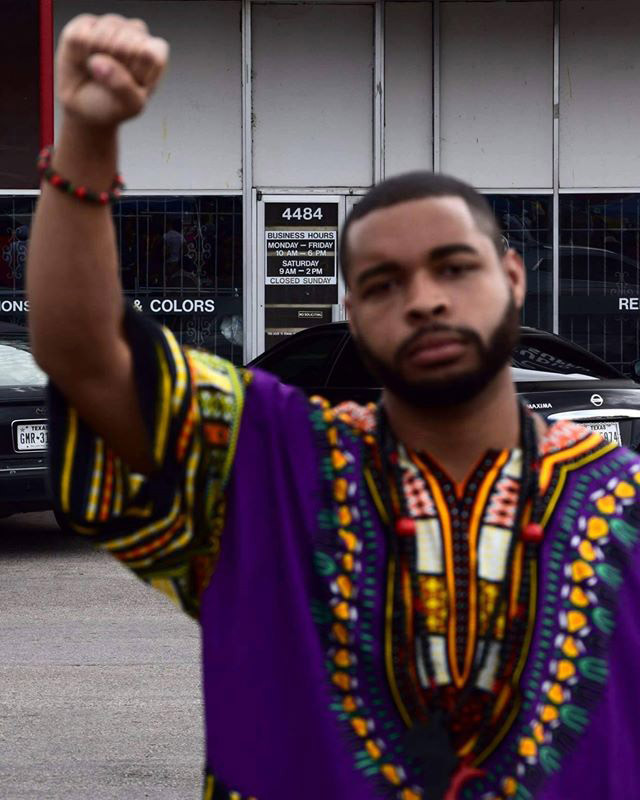 Investigators said Johnson kept a journal of combat tactics and had a personal weapons arsenal at home, which included bomb-making materials, ammunition and rifles. A neighbour told investigators Johnson was seen practicing a military drill in his backyard in the Dallas suburb of Mesquite.
Speaking to CBS' Face the Nation, Rawlings defended the police's use of a bomb to end the standoff, noting Johnson had been given the opportunity to surrender. "We ask him, 'Do you want to come out safely or do you want to stay there and we're going to take you down?' And he chose the latter," Rawlings sad.
During the attack, Johnson shot 12 officers and two civilians, killing five of the officers. The attack began during a peaceful protest against the killings of Philando Castile, who was shot by a police officer during a traffic stop near St Paul, Minnesota, and Alton Sterling, who was shot near Baton Rouge, Louisiana while pinned down by two white officers.