A Black Lives Matter rally brought parts of London's renown Oxford Street to a halt today as hundreds gathered to protest against the killings of Philando Castile and Alton Sterling by US police officers this week. Demonstrators chanted, "Hands up, don't shoot," and "No racist police," as the crowd moved along Oxford Street to the US embassy on Grosvenor Square and then back onto Oxford Street again.
The activists marched through central London, lifting their fists outside the Houses of Parliament and Downing Street.
"These people coming here to stand and unite, they are showing that they are against police brutality and that's the most important thing." explained Maryam Alian, 18- year-old girl who founded Black Lives Matter London.
Today's demonstration on Oxford Street followed an earlier Black Lives Matter protest that took place on Saturday in Brixton, south London. The Independent reports that this rally also brought several busy streets to a standstill. It too was peaceful, with just one arrest for obstruction.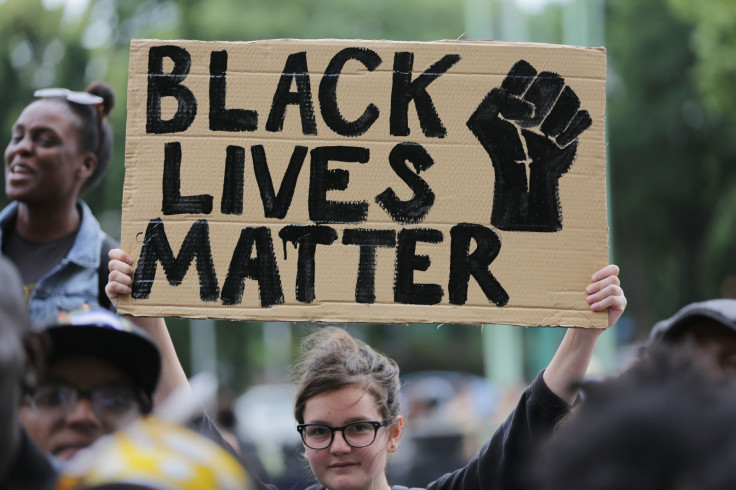 On Tuesday, Alton Sterling was killed in Louisiana Baton Rouge after being roughly taken to the ground by two officers who fatally shot him while he was pinned down.
In Falcon Heights, Minnesota on Wednesday Philando Castile was pulled and fatally shot by a police officer after he was pulled over for an allegedly broken taillight. He was shot as he was reaching for his driver's licence. His girlfriend and her four-year-old daughter were in the car at the time, and Reynolds streamed the aftermath on Facebook, bringing the incident into the public eye.
The tension between protesters and the law enforcement was hiked further by the deadly attack against police in Dallas on Thursday night, which left five officers dead. The shooter was cornered and killed by the police with a bomb disposal robot after a long stand-off.