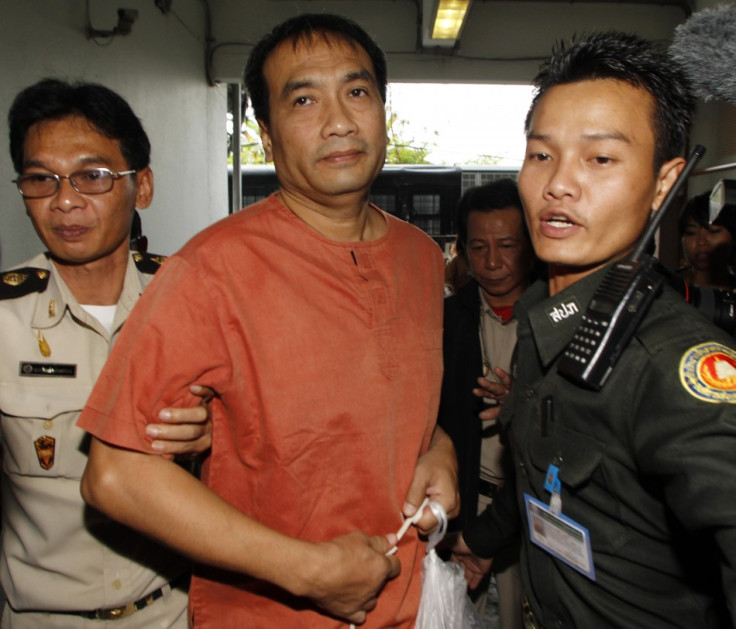 A U.S. citizen has been sentenced to two and a half years in a Thai prison after translating a banned biography of the country's King online.
Thai-born Joe Gordon was accused of posting the translation online several years ago while he was living in Colorado, but was arrested in May during a trip to his native country for medical treatment.
Gordon, 55, was sentenced at a Bangkok criminal court after pleading guilty to the offence in October and had his sentenced reduced from an expected five years imprisonment.
Thailand has some of the world's harshest laws regarding lese-majeste, or insulting the king. The laws mandate that anyone found guilty of defaming the monarchy will be subject to a prison sentence of up to 15 years
Critics, including the organisation Human Rights Watch, claim the laws should be amended to prevent restricting freedom of speech.
"I'm not Thai, I'm American. I was just born in Thailand," Gordon, a used car salesman, said after the verdict.
"I hold an American passport. In Thailand there are many laws that don't allow you to express opinions, but we don't have that in America."
His lawyer said that he would not appeal against the sentence, but would request a royal pardon, which would lead to his deportation.
The biography, The King Never Smiles by Paul Handley, is banned in Thailand as it criticises King Bhumibol Adulyadej.