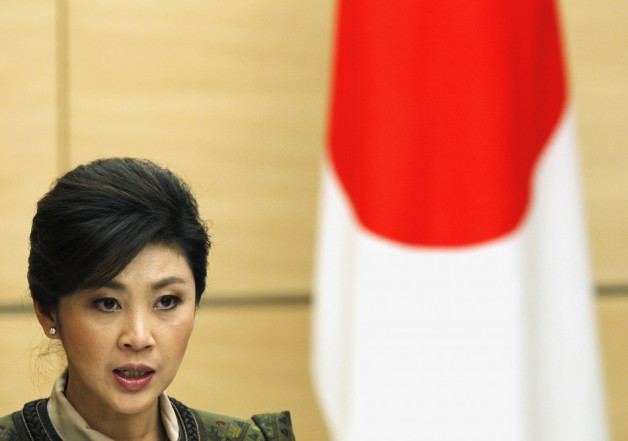 Thai Prime Minister Yingluck Shinawatra has won a vote of no confidence against her in the Bangkok parliament, following allegations of corruption centring on a rice-pledging scheme and flood relief budget.
Shinawatra secured a comfortable victory with 308 votes in her favour. It is reported that 159 MPs voted against the government.
"Parliament has voted for Prime Minister Yingluck to continue her work," announced the house speaker Somsak Kiatsuranont.
Shinawatra, Thailand's first female prime minister, was accused of conspiring with her brother Thaksin Shinawatra who was ousted from the leadership in 2006.
Corruption charges leveled against Shinawatra government include irregularities in a rice-pledging scheme which she claimed was intended to benefit local farmers. The government's management of flood relief funds, canal-dredging projects and procurement funds for combat systems has also faced scrutiny.
The issue has sparked three days of debate in the Thai parliament, which culminated in the assembled lawmakers initiating a no confidence motion.
Earlier in the week, Bangkok witnessed a series of protest marches and demonstrations against the government. Nearly 17,000 police personnel were deployed to contain the crowd of about 20,000, and were forced to use tear gas shells to disperse the protesters.
"In the name of Pitak Siam [Protecting Siam] and its allies I promise that we will topple this government. I can't afford to lose even one life so I declare the rally over," said Boonlert Kaewprasit, the head of the group which organised the rally, according to the AFP.