Thames Water workers remove huge fatbergs in London sewer under Whitehall
Below the streets of London, huge "fatbergs" are clogging up the sewers, threatening to send filthy waste flooding into people's homes.
The problem becomes much worse at Christmas, when Londoners pour the equivalent of two Olympic swimming pools of turkey fat down their sinks.
Once in the sewers, the fat congeals and becomes bound together with wet wipes and sanitary towels, studded with hypodermic needles and condoms.
AFP photographer Adrian Dennis donned waders and descended into a manhole at the intersection of two London sewers – outside a five-star hotel on Whitehall Place, and within sniffing distance of Downing Street.
He said: "Near the bottom of the ladder seven metres underground I struggled to get my boot through the 'goo' and onto the last rung before stepping off backward into a waist-deep 'porridge'."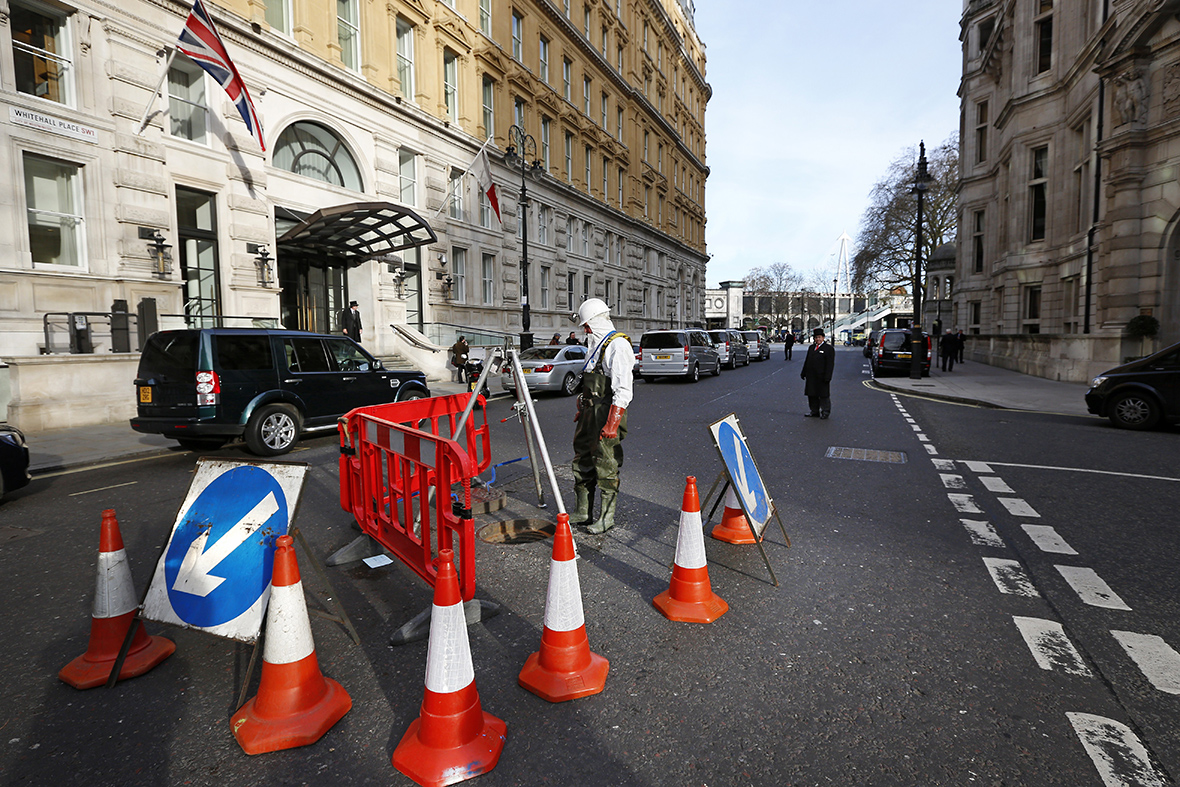 Adrian photographed Thames Water supervisor Vince Minney and sewer technician Tim Henderson chipping away at the vast fatberg under one of London's most prestigious addresses.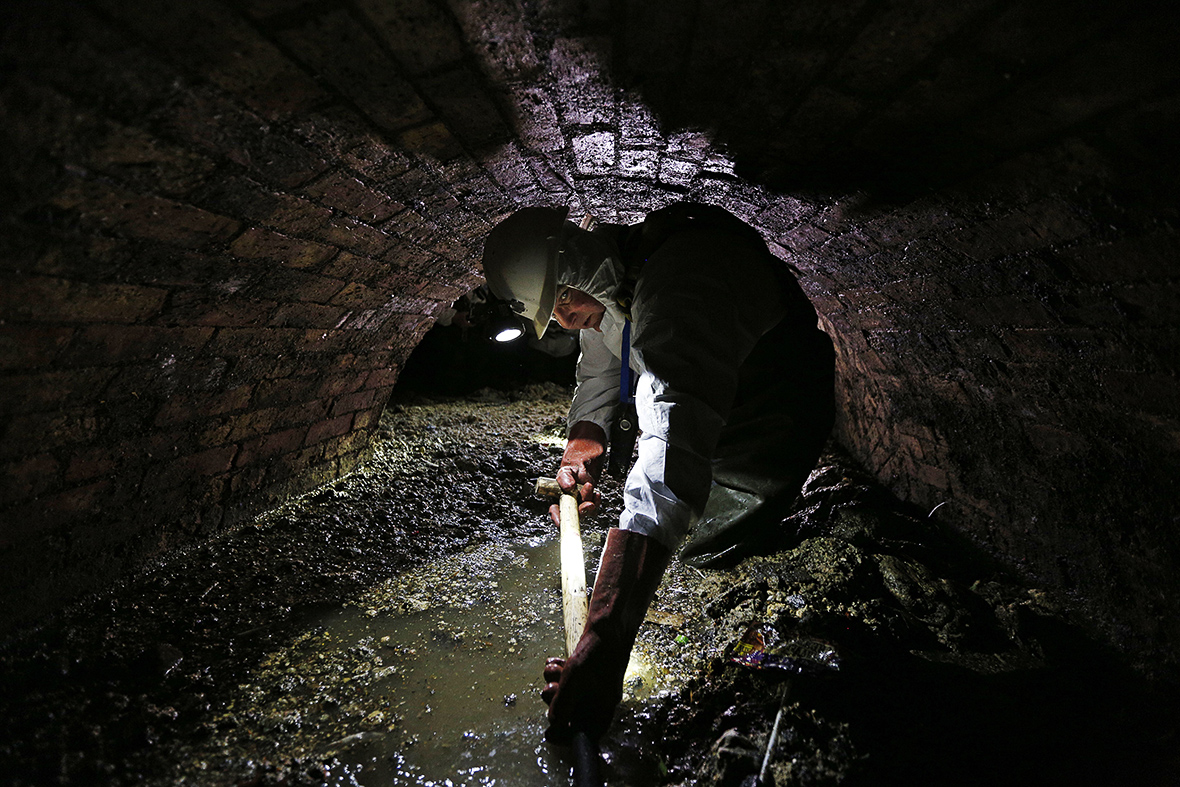 Minney, 54, said: "The fat situation is definitely getting worse. It's building up in certain sewers it never did before."
Standing waist-deep in rancid gunk where the Regent Street and Victoria sewers merge, he said the flow of human waste in the sewers is not the problem – it's the heavy "blanket" of congealed fat stuck on top. "It's about the nastiest stuff you can get. The diarrhoea stuff is a pleasure compared to this," he said.
Minney and his team break up the fatbergs using spades and high-pressure water jets, releasing the effluent trapped underneath. "It's very, very sickly. It just smells awful," said Henderson. "Like a cross between a sweaty, cheesy-type smell, mixed with sewage."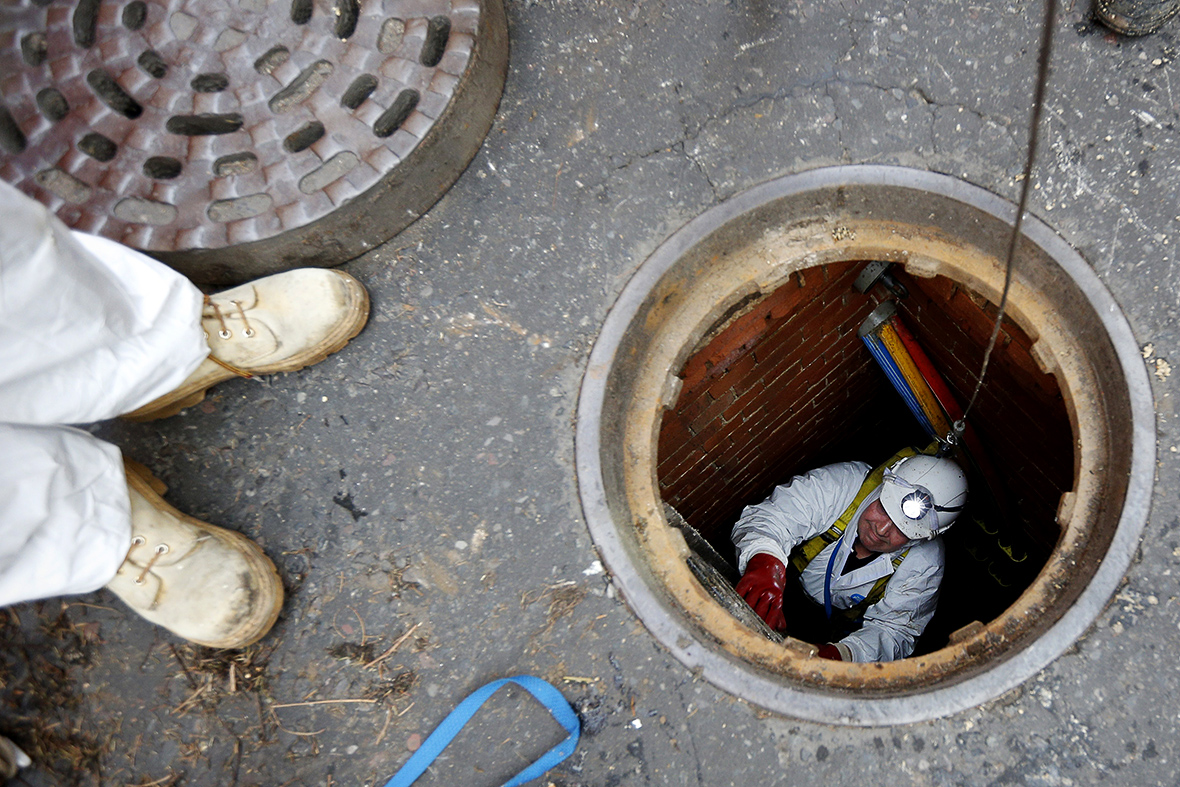 Thames Water sees 80,000 fatberg blockages per year which cost £1 million a month to clear. "We could be spending that money on better things," said Minney.
He urged people to stop pouring cooking oil down their sinks. "People think it's out of sight, out of mind. But some poor folks are having to deal with it. And it's going to get worse at Christmas."
© Copyright IBTimes 2023. All rights reserved.