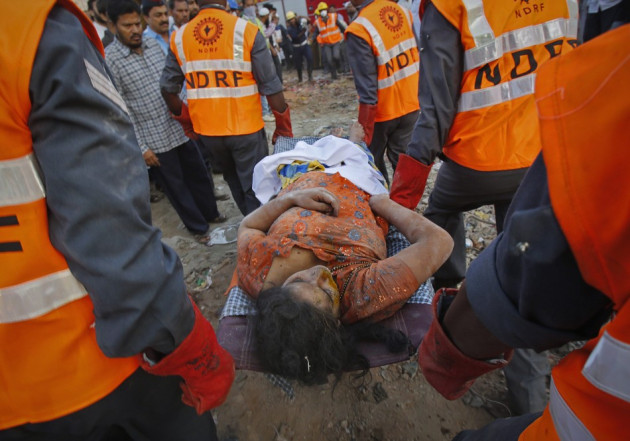 Death toll in the building collapse near India's business capital Mumbai has increased to 72 as the rescuers ended the search operation.
The rescued victims include a 10-month-old toddler, who had been battling for life under the rubble for several hours, following the collapse of the seven-storey residential building in Thane, on the outskirts of Mumbai.
"Rescue operations have been called off. The death toll at present stands at 72 while 62 people have been pulled out alive," senior police official Vipin Kumar told reporters.
More than 60 people have been rescued in the operation, which lasted for around 43 hours. Many of the victims were children and women.
While describing the rescue efforts, Alok Awasthi, who spearheaded the operation said, "We have explored the area eight feet underneath the plinth and we are reasonably sure that there is nobody there. We had to proceed very slowly as any mis-step would have pushed up the death toll."
Awasthi, Commandant of the National Disaster Response Force, added that operation was "complicated" as it was a "sandwich collapse."
An eyewitness told Reuters, "The building collapsed like a pack of cards within three to four seconds. It just tilted a bit and collapsed."
Indian government officials have confirmed that the building was built illegally without necessary permissions. Complaints have been lodged against the owners and constructors of the building although they remain untraceable.
Local authorities have also been removed from their duties for flouting the rules.
Poor construction practices and illegal methods have often been blamed for such tragic incidents.
"Ninety per cent of buildings in Mumbra are illegal," local Municipal Commissioner RA Rajeev told NDTV.