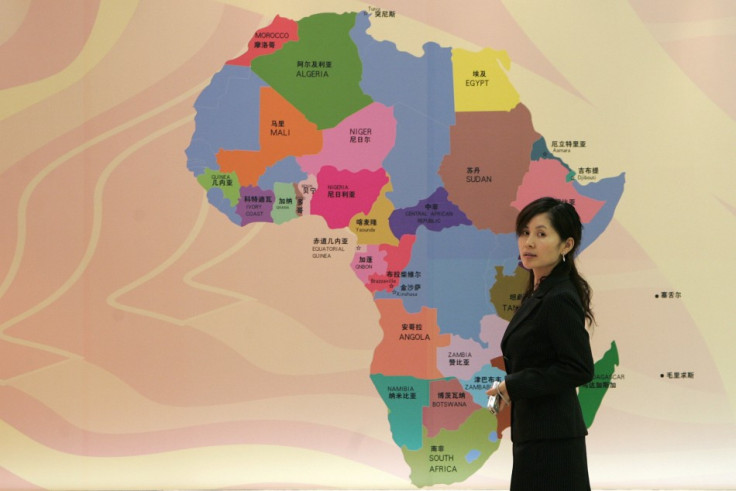 The recent unrest in the Middle East and North Africa has enabled China to take a stand on international issues and reaffirm its own vision regarding conflict resolution.
China has recently been criticised for being reluctant to formally recognize the Libyan National Transitional Council, while the planned visit of disgraced Sudan leader Omar Al-Bashir in the country has provoked an international outraged.
However, at the time Hong Lei, the Foreign Ministry spokesperson, said: 'China is willing to make joint efforts with the Sudanese side to further deepen the traditional friendship between the two countries, tap potential for cooperation and push bilateral friendly cooperative relations to continue to consolidate and develop'
The international Criminal Court in The Hague, which has issued warrant arrest against the leader, was quick to advertise the visit and issue a statement, reiterating the need to bring Al-Bashir to trial.
"The ICC has issued two arrest warrants for Al-Bashir, for allegedly orchestrating atrocities in the Sudan's Darfur region. In accordance with the Court's policies, any United Nations member state is technically obliged to arrest any person the subject of an ICC warrant, yet al-Bashir has previously travelled to several so-called "friendly nations" before without arrest, including Djibouti, Egypt, Ethiopia, Kenya, Chad and Qatar.
Earlier today Al-Bashir's spokesperson issued a statement that the Sudanese president would not be attending an economic forum in Malaysia next week, following strong calls from Amnesty International for Malaysia to either retract the invitation or arrest him should he travel."
Also, Human Rights Watch officially asked China to rescind its invitation, writing that the trip would be an "affront to victims of heinous crimes committed in Darfur."
Meanwhile the Asian giant has also been criticised for being Sudan's biggest arms supplier.
Chinese officials however responded to the attack and defended their approach to engagement with Africa, saying embargoes and sanctions against Sudan and other brutal African governments do not work. The country's former envoy to Sudan's conflict-torn Darfur region, Liu Guijin says China is offering a new type of engagement with Africa based on equality and mutual benefit.
China's special envoy for Africa Affairs, Liu Guijin, insists China will not repeat the mistakes of former colonial powers in Africa and will build long-lasting legacies that benefit ordinary Africans.
Liu dismissed claims Beijing is acting irresponsibly in inviting al-Bashir and insisted China is putting pressure on both sides in Sudan to end the latest outbreak of violence that threatens a landmark peace agreement.
"If you genuinely wish to resolve problems there, conflicts there, on the ground, simply resorting to embargoes or sanctions will not solve the problems. That has been proved with much evidence. That's why China has a kind of new type of engagement with Africa - and that is built on equality and mutual benefit kind of arrangement," Liu stated.
Sudan's oil-rich south will formally split from the north on July 9th to form an independent country, China has already embarked on engagement with the new administration and President al-Bashir is expected to discuss Chinese investments in Sudan during his visit next week.
Liu's briefing on Thursday followed recent criticism of China's policies in Africa from U.S. Secretary of State Hillary Clinton. Last week Clinton warned African leaders in Zambia about the perils of creeping "new colonialism" led by China.
She said that she is concerned that China's investment practices in Africa have not always been consistent with international norms of transparency and good governance.
The U.S Secretary of State also insisted that China has not always utilized the talents of the African people in pursuing its business interests.
Liu described Clinton's warning as unreasonable and unfounded. "We try to give advice to African countries or try to reason out what they need to do. We try to analyse the situation together, try to engage with them from an equal footing. I think that sometimes this works, if not on all the time, it does work," he said.
Trade between China and Africa grew from $20 billion in 2001 to more than $120 billion in 2009, while direct Chinese investment on the continent has risen from under $500 million in 2003 to more than $9 billion in 2009 and Liu confirmed on Thursday that Chinese investment now accounts for 20 per cent of Africa's GDP.
The modern Sino-African relationship date back from the cold war and since then China has cemented economic ties with most of the continent's countries. However, in the last decade, the West has also renewed its interest for the African continent, especially the U.S.
Since then, both the U.S and E.U countries have launched a string of attacks on China, accusing it of not being a responsible stake holder and of only seeking to enhance and further its own economic interests.
In May, Wen Jiabao, China's Premier defended his country's position and said, at the opening session of the African Development Bank's annual meeting "We are truly sincere in helping Africa speed up economic and social development for the benefit of the African people and its nations,"
"Africa needs to rely on itself to sustain development but international support and systems are also indispensable," Mr Wen told delegates at the start of the two-day meeting.
Despite criticisms, China's relationship with the African continent keeps on flourishing as the country gets about a third of its oil from African countries, as well as other natural resources, and more than 700 Chinese companies are active in Africa. China's trade with the continent has quadrupled in the past six years to $55bn (£28bn) and Beijing has already written off almost $1.5bn in debt to Africa and says it will write off a similar amount again.