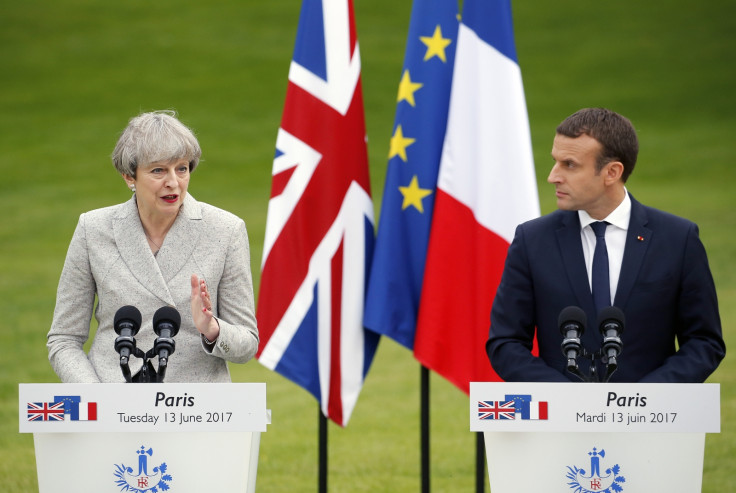 UK Prime Minister Theresa May has confirmed that negotiations over Brexit will still begin next week as planned, even as government still recovers from a bruising election gamble.
Speaking alongside French President Emmanuel Macron, whose upstart centrist party is now expected to win France's lower house by a landslide, May said the timetable for negotiations remained unchanged.
May also said that Britain and France would be working together to pressure internet companies to do more on extremist material held online, the prime minister said that the companies had failed in previous commitments to tackle the issue.
Both countries have experience terror attacks claimed by Islamic extremists in the last few years.
Macron said that he respected the decision of the British people in choosing Brexit in last year's referendum and wanted negotiations to quickly begin but added that the "door remains open" until negotiations finish.
While May took the helm of her party and the country following the UK's vote to leave the European Union, Macron's victory was seen as a vote of confidence in the bloc from French voters.
The two leaders are attending a football match between their respective countries in Paris on Tuesday (13 June) night. Players walked out to Oasis's 1995 hit 'Don't Look Back in Anger' and fans from both sides reportedly joined in with the other's national anthems in shows of solidarity.
A minutes silence was held in the stadium for victims of recent terror attacks.