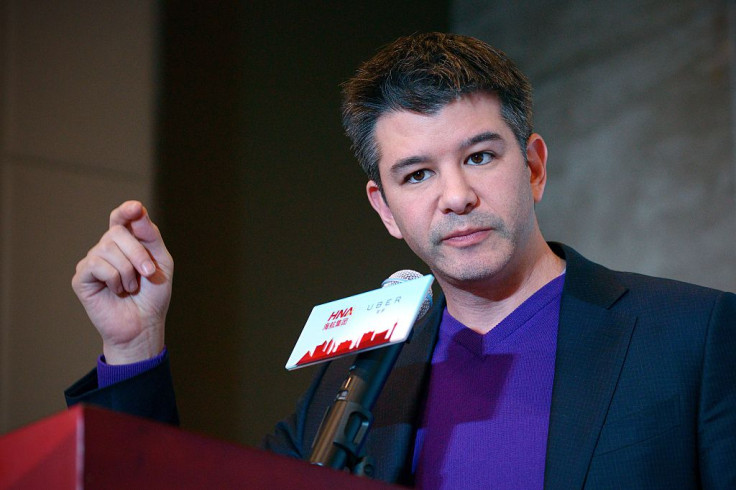 Uber co-founder and chief executive Travis Kalanick is to take a leave of absence, following the death of his mother in a boating accident, and a calamitous six months for his company.
Kalanick will leave the startup, which is valued at around $70bn (£55bn), from today (13 June), following the board's full agreement with a report prepared by former US Attorney General Eric Holder, following an investigation into Uber's practices and company culture.
Although the board came to side with Holder, Kalanick was told it would be down to he himself to agree to take some time off. As well as a break of unknown length for Kalanick, the investigation had also called for the departure of Emil Michael, the senior vice president of business at Uber since September, 2013. Michael left the company a day earlier, on 12 June.
Kalanick's choosing to temporarily relinquish control of his company had been on his mind for some time. After a video of him berating an Uber driver was leaked to the press, he said he "must fundamentally change as a leader and grow up", adding: "This is the first time I've been willing to admit that I need leadership help and I intend to get it."
But the CEO's temporary stepping aside is also due to the loss of his 71-year-old mother, Bonnie Kalanick, who was killed in a boating accident in May. Her husband, Kalanick's father Donald, 78, was also badly injured in the incident, which occurred on Pine Flat Lake in Fresno, California.
In a letter sent to Uber staff, Kalanick said: "During this interim period, the leadership team, my directs, will be running the company. I will be available as needed for the most strategic decisions, but I will be empowering them to be bold and decisive in order to move the company forward swiftly. It's hard to put a timeline on this – it may be shorter or longer than we might expect."
Uber has endured months of turbulence throughout 2017. From allegations by Google of intellectual property theft, to claims of sexism in the workplace, accidents and traffic infringements committed by autonomous vehicles, and a video of Kalanick berating one of his own drivers, Uber's 2017 has been a textbook demonstration of corporate catastrophe.