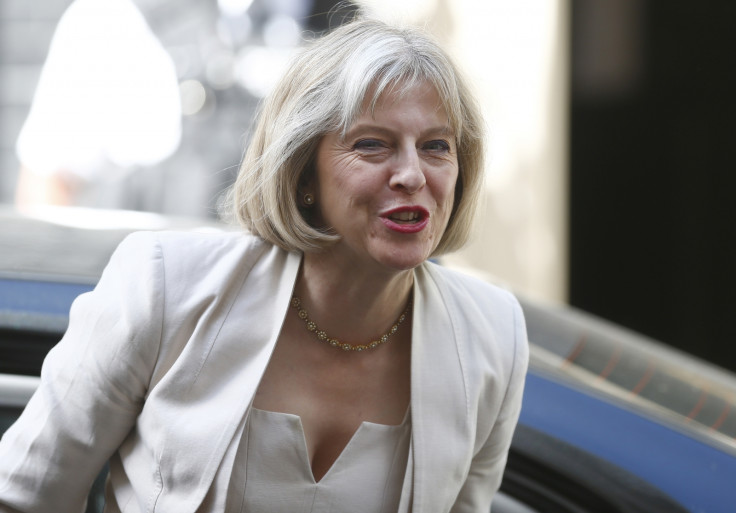 Home Secretary Theresa May has said that the government will ban extremist groups even though they may not be directly involved in acts of terror.
"I am looking again at the case for new banning orders for extremist groups that fall short of the legal threshold for terrorist proscription, as well as for new civil powers to target extremists who seek to radicalise others," May said in an article in the Daily Telegraph.
She said fresh measures will be brought in to deal with the threat posed by British jihadists in the wake of the "cowardly murder" of US journalist James Foley by Islamic State militants in Syria.
May said the new steps will include stripping British nationals who are fighting overseas of their citizenship.
"People who insist on travelling to fight in Syria and Iraq will be investigated by the police and security services. For those who have dual nationality, I have the power to strip them of their citizenship and exclude them from the country.
"Following the recent Immigration Act, I can, in certain circumstances, remove citizenship from naturalised Britons who are fighting overseas and exclude them too."
At least 500 Britons are believed to have travelled to conflict zones in Syria and Iraq in order to participate in the ongoing fighting. Some estimates put the figure at 1,500.
Government-run organisations would also be asked to take steps to keep a close watch on the radicalisation of the British public, said May.
"Dealing with terrorism and extremism will require continued commitment and international collaboration," May said in her article.
Enraged by the beheading of Foley by a jihadist speaking in an English accent, Western nations are determined to counter the growing threat from the Islamic State militants, according to reports.