Theresa May will unveil a Cabinet which is expected to include a record number of women, with current energy secretary Amber Rudd tipped to be handed one of the three top roles of state.
May is expected to settle the three top jobs on Wednesday (13 July) with Rudd, a former investment banker earmarked for one of those roles, most likely chancellor, according The Times. However the Telegraph reported Conservative Party sources as saying she could become home secretary.
Rudd, 52, has been an MP since 2010 when she first served as a parliamentary aide to Chancellor George Osborne, whose future in the Treasury is uncertain. Trusted ally Justine Greening is also expected to get a promotion from international development secretary and may be in line for the health or education portfolios.
A spokesman for the incoming prime minister said: "It was Theresa who set up the campaign to elect more female MPs to parliament and she has always believed that there should be more women in prominent government positions."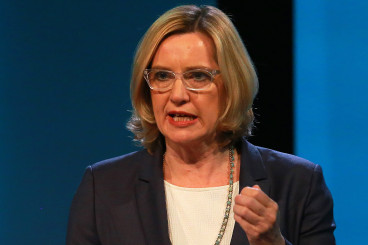 Key Leave campaigners Chris Grayling, leader of the Commons, or Liam Fox, the former defence secretary are in the running for the post of cabinet minister responsible for delivering Brexit.
A spokesman for May said that: "Civil servants have already been charged with finding a building to house the Brexit department — an indication of Theresa's commitment to get on with delivering the verdict of the EU referendum."
Other women who are likely to be appointed to Cabinet include the junior Home Office minister Karen Bradley and the employment minister Priti Patel.
Justice Secretary Michael Gove, with whom Theresa May has clashed, may find himself out of a top-level post while sources close to key Leave campaigner and MP for Uxbridge, Boris Johnson, told the Telegraph that the former mayor of London hoped to play a "significant role" in the Cabinet and feels that he "has a lot to give".
David Cameron's final day
The appointments will come on David Cameron's last day on which he will give his last performance at Prime Minister's Questions and then will proceed to Buckingham Palace to formally resign at 5pm. He chaired his final Cabinet meeting on Tuesday, where Theresa May and George Osborne led tributes.
Cameron told the Telegraph how he was leaving the UK as a "stronger country" with a "thriving economy".
"I came into Downing Street to confront our problems as a country and lead people through difficult decisions so that together we could reach better times. As I leave today, I hope that people will see a stronger country, a thriving economy, and more chances to get on in life. It has been a privilege to serve the country I love."