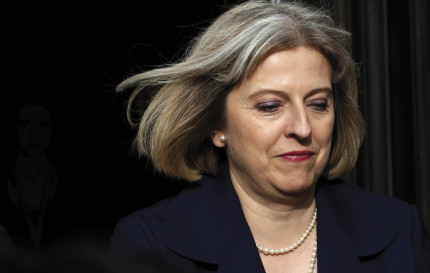 Home secretary Theresa May's judgement has been questioned by MPs amid claims her department is "unravelling" after a series of setbacks, including the resignation of the head of the child sex abuse inquiry, Lady Butler-Sloss.
The normally sure-footed minister was firmly on the defensive during a challenging session in front of a Commons committee in which the Labour chairman Keith Vaz asked her: "What has gone wrong?Why is it all unravelling?"
May stood by her decisions, insisting she believed Butler-Sloss could have continued to carry out the inquiry and describing her as somebody of "absolute integrity".
But Vaz responded: "It is not her integrity that is at issue, it is your judgement" and he suggested she had failed to do due diligence over the retired judge's background.
May confirmed she had been aware that Butler-Sloss' brother, Sir Michael Havers, had been attorney general at the time of an alleged cover-up of a paedophile ring in Westminster.
But she dodged a question over whether she had also been aware Havers had attempted to stop the naming of a senior diplomat as a paedophile at the time, leaving the clear impression she had not known.
She was unbending in her support for Butler-Sloss and her decision to appoint her, insisting she was disappointed the peer had stood down and that she believed she could have continued heading the inquiry.
The statement clashed with the one made by Butler-Sloss herself in which she stated it was now clear there was a widespread perception she was not the right person to head the inquiry.
But it was not just the resignation that pushed her onto the back foot. May was also questioned over the 114 missing files at the centre of the abuse allegations and her decision not to read the internal review of the case last year on the grounds the names of senior Tory politicians might be included and that would compromise her position.
The home office has also been under pressure recently over the massive backlog in passport applications and the resignation of her former special adviser involved in the public row between May and education secretary Michael Gove.
Vaz declared: "Being home secretary is not a walk in the park. But this has been a surprise for a department that had seemed well organised. What has gone wrong? Why is it all unravelling?"
And this was clearly an extremely uncomfortable and bruising session for the home secretary, who is being accused of rushing into the appointment of Butler-Sloss without proper diligence and showing a lack of judgement on a series of issues.
She appeared to accept that any replacement for Butler-Sloss might have to be delayed as a result, and that she may decide to name the entire inquiry panel at the same time, as suggested by committee members.