Chelsea have been handed a massive injury scare after Thibaut Courtois suffered an ankle injury during their 3-0 win over Everton on Sunday (30 April).
The Belgian stopper was seen limping during the latter stages of the game, but went on to complete the full 90 minutes. According to the London Evening Standard, it is the same ankle injury that kept Courtois out of the Blues' 2-0 loss to Manchester United on 16 April.
It is believed that the Blues goalkeeper suffered the initial injury while shooting an advert on behalf of the club and it has progressively worsened. Courtois revealed that the injury got worse during Chelsea's recent FA Cup semi-final win over Tottenham Hotspur, and confirmed that he has to get further treatment before the end of the season.
"When I had to kick the ball against Spurs, there was a bit [of pain]," Courtois said after the FA Cup semi-final win, as quoted by the London Evening Standard. "Obviously, I had to stand on my right foot, which was not easy at times, but it was incredible that after one and a half weeks I was able to play."
"I was with the physios from 10 in the morning until 5 in the evening at Cobham [to get fit for the Tottenham game]. I will have to get more treatment on it," he added.
Asmir Begovic deputised for the Belgium international in the game against the Red Devils, but Courtois is an integral part of the Chelsea team aiming to win the Premier League title and the FA Cup this season. Spurs are only four points behind and are not easing the pressure, and will take advantage of any slip up from the league leaders.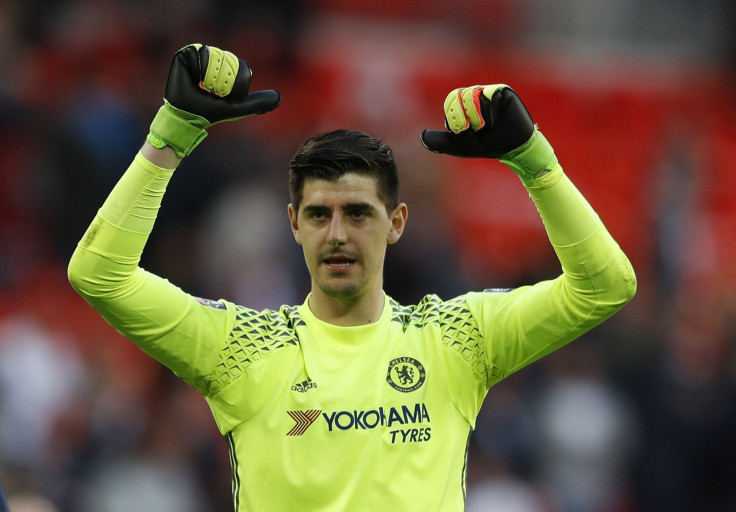 The 24-year-old, however, is not willing to give up on the season and is reportedly ready to play through the pain barrier in their final five games of the season including the FA Cup final against Arsenal. Antonio Conte is expected to lighten the training loan for his first choice ahead of their next game against Middlesbrough on Monday (8 May).