Arsene Wenger has confirmed that Arsenal were very close to signing in-demand forward Kylian Mbappe last season before he signed his first professional contract with AS Monaco.
The French manager revealed that he was in the 18-year-old forward's residence in a bid to bring him to the Emirates Stadium. Mbappe, however, chose to remain with the Ligue 1 club and sign his first contract, which runs until the summer of 2019.
Arsenal have continued to maintain their interest in the France international, but his performances for the Principality club this season have attracted a number of suitors including Manchester United and Real Madrid. He is now valued at over €100m (£84.6m, $109m) and Wenger is unsure if they can match the financial might of their competitors.
The Gunners boss has advised Mbappe to remain with Monaco for at least another campaign despite the interest, but is aware that the France international now holds the cards with regards to his future destination. The French club are not keen to sell their top stars, but hinted that a hefty bid could tempt them into parting with their most prized asset.
"The player would tell you that I was at his home last year to try to get him here," Wenger said, as quoted by the London Evening Standard. "Because he was at the end of [his] contract but Monaco managed to keep him and the decision was very, very tight."
"But I could understand it as well because he was educated there and at the end decided to stay there.
"Can Arsenal get him? I don't know, that's down to him. You know certainly as I do that today he will decide where he goes and say: Real Madrid? Maybe. Barcelona? Maybe. Arsenal? Manchester? He can go where he wants," the French coach explained.
"So I don't know what are his deep aspirations but maybe the best thing for him is to stay one more year at Monaco."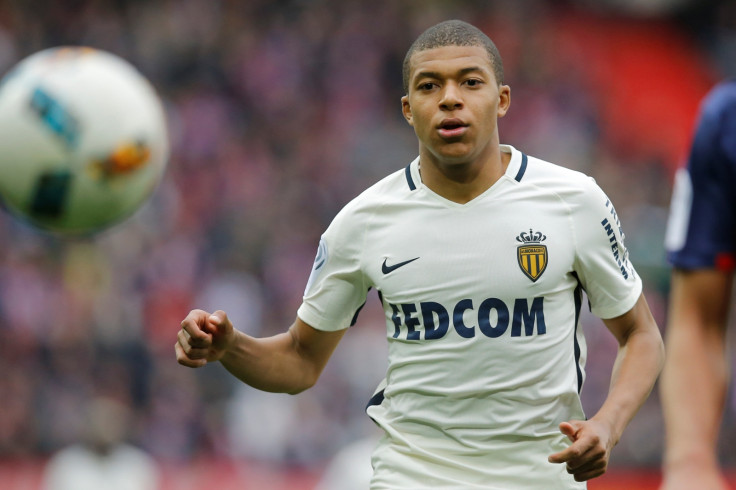 According to the Guardian, Jose Mourinho's side were the first to make an official approach, with the report suggesting that Monaco have rejected their first bid of £72m. The current Ligue 1 leaders are supposedly holding out for a world record £100m fee.