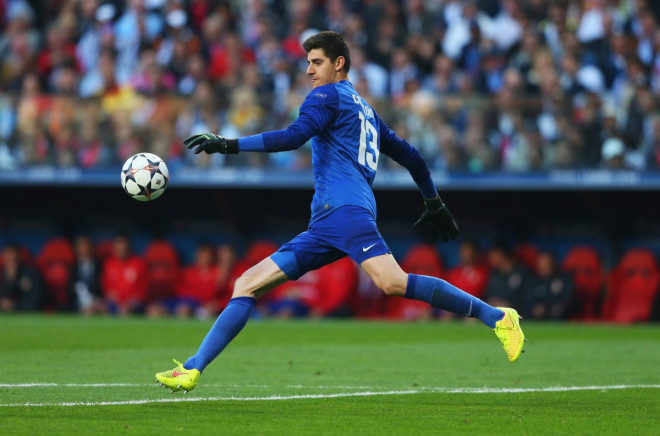 Atletico Madrid loanee Thibaut Courtois will hold talks with Chelsea over his future at Stamford Bridge after the World Cup but has already staged discussions with manager Jose Mourinho, the Belgian international has confirmed.
Courtois will be Belgium's No.1 during the 2014 World Cup after helping Atletico Madrid win the La Liga title and reach the Champions League final in his third season on loan from the Blues.
Speculation is rife over Courtois' future after three successful years at the Vicente Calderon but the 22 year old is in no hurry to bring an end to the conjecture and will wait until after the summer finals in Brazil before making a decision.
"I received a phone call from Mourinho a few weeks ago," Courtios told Belgian newspaper DH. "This was before the match against Barcelona. But the conversation stays private. I have two year contract at Chelsea. This is not the time to think about a transfer."
He added to Cuatro: "We will talk after the World Cup, we'll talk with Chelsea. I'm very comfortable here, I love living here, but at times you have to think about the sporting aspect.
"We'll see what happens, I can't say right now. First the World Cup. I haven't made any sort of goodbye [to Atletico Madrid]; I just went to the bank to do some things."
Reports last week suggested that Courtois had told Atletico directors that he wished to remain in Spain and rejected a move back to Chelsea.
Petr Cech is firmly installed as the No.1 at Chelsea however having overcome shoulder surgery there is some doubt over the 31 year old's ability to start the season – raising the possibility of Courtois coming back to the club.
Atletico chief-executive Gil Marin said: "Courtois wants to stay and he's told the directors that. But it all depends on him and Chelsea have an injured goalkeeper."