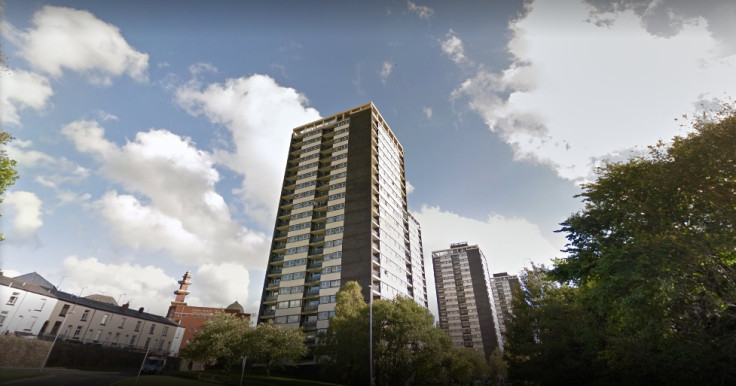 An intrepid burglar fell 130ft to his death from a block of flats after trying to climb onto a neighbours' balcony to steal an Xbox, an inquest heard.
Officers believe Jason Heywood broke into a flat directly below his own by abseiling down using a "tightly wound" leather belt.
At an inquest into his death at Heywood coroners' court, it was revealed Heywood had taken a "cocktail" of crack cocaine, heroin and prescription drugs on the evening of his death on 13 August last year.
The Manchester Evening News reported that investigators believe he stole an Xbox with a number of games and other items, prior to losing balance as he attempted to rappel back up the building.
Heywood was declared dead at the scene with a pathologist reporting that he died from multiple injuries.
Detective Inspector Martin Reddington told the inquest: "In my opinion he used the leather belt to lower himself down to the floor below. The balcony door was left open because the occupant didn't expect anyone to come in that way.
"We will never know the exact circumstances, but I believe he may have been disturbed and, rushing to get from one balcony to another, slipped and fell."
It was stated during the hearing that the victim of the burglary, Elizabeth Smith, said she returned to her flat at about 11.30pm to find her home dishevelled and items missing.
She then noticed a belt dangling down from the floor above and Heywood's body on the grass verge below.
Formerly a roofer, Heywood, grew up in the area and had drug problems for almost 20 years before his death.
A father-of-two, who lived with his girlfriend, Karen Neil, Heywood was described by his mother Judith Pickford, as a loving father. In a statement Pickford said: "We loved him deeply and miss him every day."
Coroner Simon Nelson recorded a conclusion of death by misadventure.