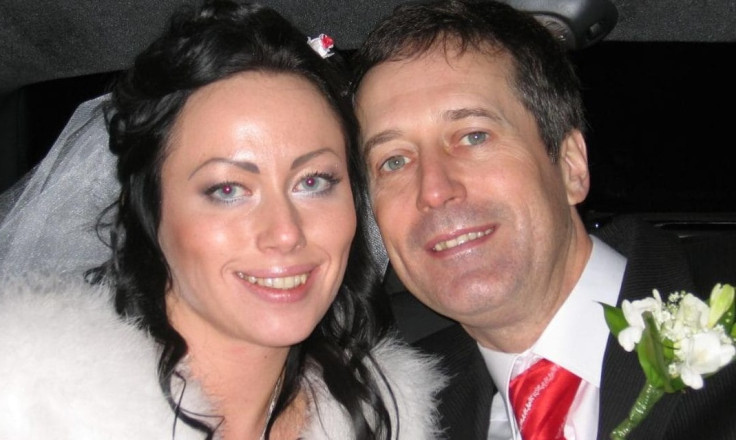 A wealthy British businessman was murdered by his former lap-dancer internet bride while they celebrated their first wedding anniversary in Ukraine, an inquest has heard. The best friend of Barry Pring, a London-based company owner, told the hearing that he believe's Pring's Ukrainian wife, Ganna Ziuzina, was "complicit in his murder" on 16 February 2008.
Pring, 47, was struck by a vehicle, possibly a lorry, as he waited for a taxi after a night out with Ziuzina, a former stripper, who was almost 20 years his junior. The pair had met after he visited a website, www.elenasmodels.com, which describes itself as an "online Russian and Ukrainian dating site for men who are looking for single women and girls for friendship, relationship and marriage".
Pring's family said at an inquest into his death at Devon County Hall on Tuesday (24 January) that they believed that Ziuzina was not in love with him, yet he remained "under her influence".
Pring's best friend and best man at the couple's 2007 wedding, Peter Clifford, told the court, according to the Telegraph: "There is no reasonable doubt in my mind that Barry was murdered, nor is there any reasonable doubt in my mind that Ganna Ziuzina either arranged for, or was complicit in, his murder."
Ziuzina had been asked to attend the hearing by coroner Dr Elizabeth Earland but she said she had given three separate statements to police and did not "believe I can add anything further".
'Only interested in his money'
Pring's brother, Shaughan, also gave evidence saying he believed Ms Ziuzina was "only interested in Barry for his money and saw their relationship as an opportunity to better her position financially".
Pring, originally from East Devon, owned a consultancy business and five properties and had bought another apartment for Ziuzina in Kiev, where she continued to live after their marriage. He spent £40,000 ($50,000) on refurbishing it.
His mother, Irene Pring said her son supported Ziuzina financially after she stopped working as a stripper and that it was some time before she came to meet them. She said of the visit: "I was quite surprised to see how cold she was towards Barry.
"She was not loving or caring towards him at all. She never lifted a finger [or did] anything. She was a lazy thing ... she was not providing a home for my son."
The inquest heard that after Pring's death, Ziuzina travelled from Kiev to London, sold her husband's Range Rover and the contents of his apartment and took money out of his British bank account. The Pring family spent £100,000 on a private investigator in Ukraine to look into his death.
Sky News reported that Pring was killed on a dual carriageway and, although the driver was never identified, police found a number plate that had been stolen from a car parked near Ziuzina's Kiev flat.
Home Office pathologist Dr Gyan Fernando said that when Pring's body was returned to the UK it lacked any relevant paperwork. Fernando said the cause of death was "multiple injuries" and he added that the death was most likely a result of being struck by a heavy vehicle such as a truck.
Originally the case was investigated as an unexplained road traffic accident, but the newspaper say that Ukrainian police launched a murder inquiry in 2011. The hearing continues.