Thierry Henry backs Roberto Firmino to be 'new Luis Suarez' for Liverpool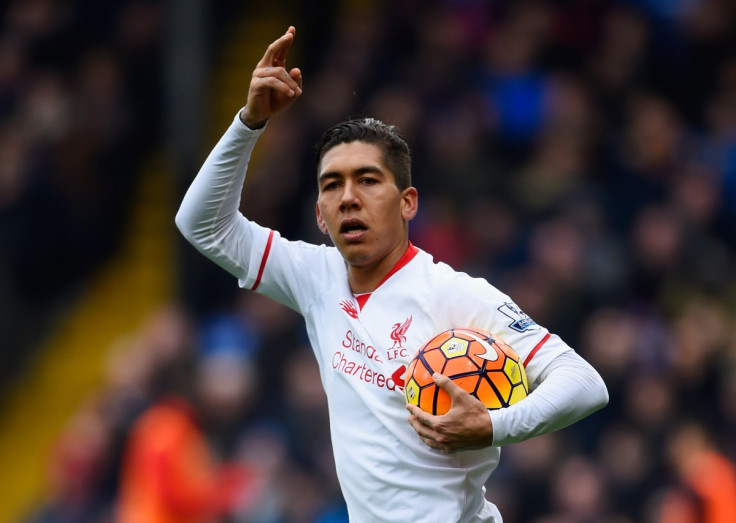 Thierry Henry has backed Roberto Firmino to emulate Luis Suarez's success with Liverpool. The 38-year-old pundit has been impressed with the Brazilian's performances in recent weeks and predicts he could one day fill the void left by Suarez.
Firmino, 24, joined the Anfield club in the summer, and Henry has witnessed a gradual improvement in his performances. The Frenchman thinks Firmino has given fans in England a glimpse of what he is capable of.
"Things changed during the season and it isn't always easy. He is starting to show some signs that he can be that guy," Henry told Sky Sports, comparing Firmino to Suarez, who left Anfield to join Barcelona in 2014.
Henry admitted Firmino is still some way short of the standards set by Suarez during his time at Liverpool, but he thinks he has the potential to emerge as a star at Anfield. "Is he Luis Suarez? At the moment he isn't Suarez. But he might be in the future," he said of the Liverpool striker. "Is he the guy who is going to make Liverpool win a title? I don't know."
The Frenchman also claimed Firmino's success at Liverpool could be dependent on his partnership with countryman Philippe Coutinho. "He is doing extremely well. If he can build a partnership with Coutinho, who knows?" he said.
© Copyright IBTimes 2023. All rights reserved.