Thierry Henry believes Arsenal can win the title with Olivier Giroud as a super sub, keeping Alexis Sanchez as the first choice centre-forward. The Frenchman, who missed a major part of the season with a toe injury, came on as a second-half substitute against Sunderland and scored two quick-fire goals to secure a 4-1 win for the north London club.
The Gunners, who had gone ahead from Alexis' goal in the first half, saw themselves being pegged back after Jermain Defoe's penalty got the scores level 25 minutes into the game. However, Giroud's introduction turned the tide of the game and Henry believes that it can be a theme for the remainder of the season.
Arsenal have to go through a difficult period now in November with games coming up against Tottenham and Manchester United in the league followed by a Champions League clash against Paris Saint-Germain, where the winner is likely to top the group. The Gunners begin the month with a group clash against Bulgarian side Ludogorets, whom they beat 6-0 in the reverse fixture at home.
"Yes he can be a plan B but I don't know if he's going to be happy coming off the bench but I think you win a title like that." Henry told Sky Sports, as quoted by the Mirror. "[Manchester] United had [Ole Gunnar] Solskjaer and [Teddy] Sheringham, [Edin] Dzeko for [Manchester] City, we had Sylvain Wiltord so can he accept that to do that?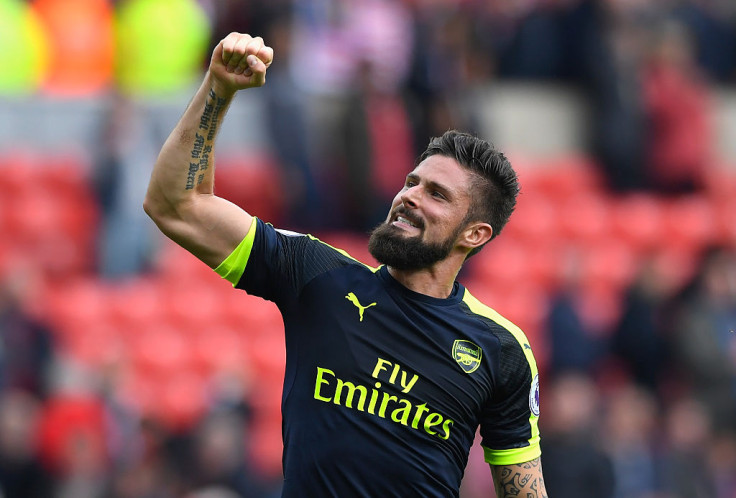 "We know the boss, Arsene Wenger, now likes to play with Alexis Sanchez inside and he came on and did the job and he did it very well. He (Giroud) is amazing in the air and that gives you another option. If you can have Sanchez in the middle and him coming off the bench or sometimes maybe you start him and Sanchez goes back outside or Sanchez goes around him but that's more difficult because you're playing Mesut Ozil. I think you have a different option but that's great for the boss."