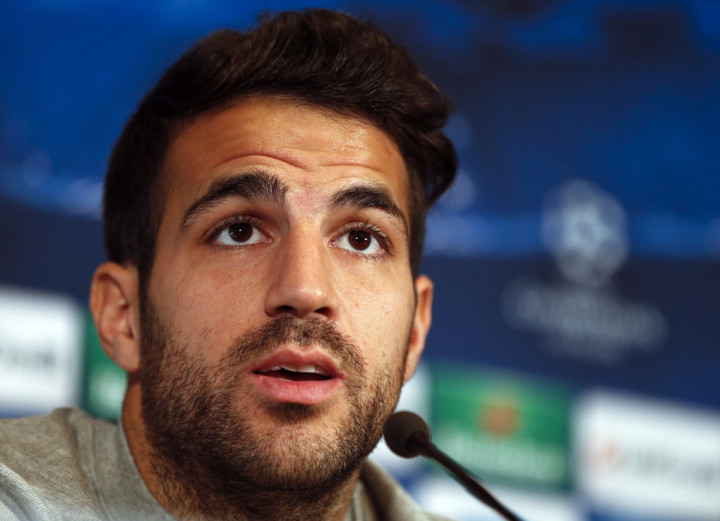 Thierry Henry has come out and spoken of his disappointment about Cesc Fabregas' transfer to Chelsea.
The 27-year-old midfielder, who was a target for various clubs during the summer transfer window, put an end to speculation when he was confirmed as a Chelsea player yesterday after he signed a five-year deal reported to be in the region of £30m.
The Arsenal legend, who now plays in the MLS for the New York Red Bulls, has always been a keen Gunners supporter and a regular feature at the Emirates during the MLS off-season. He has even had a couple of loan stints at Arsenal after his move Stateside. He showed his disappointment at Fabregas' transfer in a tweet congratulating the player on his move.
"Congrats Cescky. Shame it wasn't the red part of North London but I wish you the best," Henry tweeted.
Fabregas moved to Barcelona in 2011 after spending eight years at Arsenal, a club he joined as a 16-year-old and was also club captain for three years. Arsenal who had inserted a clause of first refusal in the player's contract opted not to activate it. Thus, he was free to move to any club of his choosing.
The Spanish midfielder did acknowledge Arsenal's refusal in activating the clause in his contract after he completed his Chelsea move.
"Yes, everyone knows that Arsenal had the first option to sign me. They decided not to take this option and therefore it wasn't meant to be. I wish them well," Fabregas said.
Meanwhile, Thierry Henry has also been speaking about France's World Cup campaign and heaped praise on current manager Didier Deschamps, under whose captaincy Henry won the World Cup and European Championship in 1998 and 2000 respectively.
"He can keep everyone happy, I don't know what it is with Didier. He was the first captain to lift the World Cup for France. He was the first captain for Marseille to win the Champions League for a French team," Henry said, as quoted in the London Evening Standard.
"He went back to Marseille as a coach the last time they won the league. I don't know what it is with him but it is not luck any more. He is working well and hard — he has all the tools to make the team happy and perform," the former French international added.